The 12 Gifts of Christmas
Below we outline our favourite  gift ideas from the Purchase.ie range for 2016. Don't forget we are donating 2 euro to Dogs Trust Ireland everytime someone places an order with us through our website in December.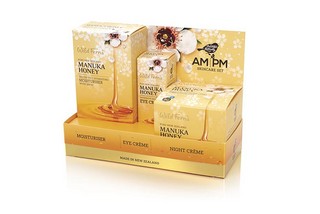 1: Manuka Honey Range: Ladies first and a gift from the Wild Ferns Manuka Honey product range might well leave a lady in your life buzzing this Christmas. From soaps to hand cremes and body butters to balms Purchase.ie supply 9 product from this New Zealand companies range in all.
2: Ringboards: Handed crafted Irish made product which will provide hours of entertainment for all the family during the Christmas period. Great to help improve hand to eye co-ordination skills and also great for helping improve your mental arithmetic ability.
A great winter product that is much safer to use than your traditional hot water bottle which carries a scalding risk every time you fill it with your boiling kettle.  The electric hot water bottle plugs into charger and a light indicator lets you know when it is fully charged. Available in two colours grey and rose pink.
Christmas and the addition of tons of wrapping paper in your home makes the addition of this product to a home a timely investment.  A logmaker can allow you to convert up to 30% of household waste into long lasting fire logs with a burn time of up to 2 hours.
5: Bin Trasher
Whilst on the subject of waste you can also of course still get the Irish made Bin Trasher which allows you to easily compact your rubbish and create up to 40% more space in your bin. It is also a much safer option than standing into your wheelie bin in an effort to compact the waste.
6: Ultra Light Wellies:   From the makers of Crocs these wellies (this used to be a typo!) are available  in Ladies, Children and Men versions and are three times lighter than traditional willies so ultimately built with your comfort in mind. Ideal around the garden, for farming, fishing or indeed any outdoor activity.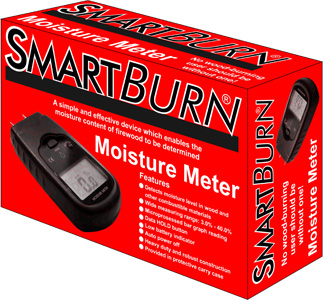 7: Firewood Moisture Meter: A great gift for anyone that burns firewood this meter will tell you exact moisture content of any piece of wood. If it is greater than 18% it is recommended that it is left to dry out further before burning.
8: Smartfan – Heat Powered Stovefan: Another great product which can help one the most value for money out of the fuel they burn. As your stove heats up the blades on the Smartfan begin to circulate blowing warm air throughout the room so it will heat up faster.
9: Solar Mains Free Lighting and Power Kit: Aother popular addition to the Purchase.ie  range in 2016 this solar mains free lighting kit comes in versions to suit spaces of 16Sqm and up to 64Sqm. You can also charge devices through the built in USB adaptor on the Hub of the kit.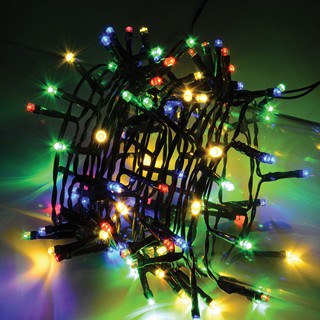 10: Solar Fairy Lights: Available in three colours (warm white, blue or multi-colour) these solar lights come in sets of 100 leds on a 10 meter led and will help to keep your first energy bill of 2017 to a minimum and avoid the annual post Christmas bill shock.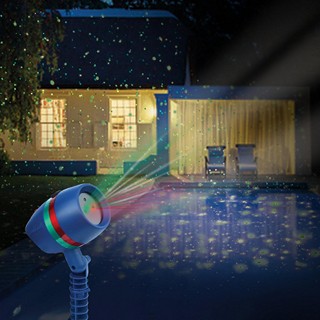 11: Star Shower Laser Light: Another initiative holiday lighting product which can help significantly reduce energy bills whilst projecting a dazzling bright lighting effect on your home this Christmas. This Laser light eliminates the need for ladders, nails, untangible string lights and checking every individual bulb. Instead simply plug  in and the laser light will project a lighting effect on your home.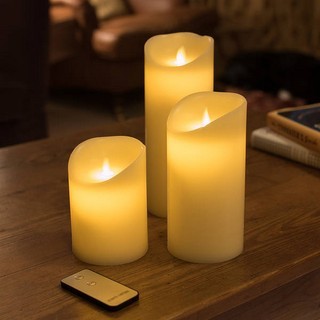 12: Remote Control Operated Real Flame LED Candles: These battery operated large candles produce a real flame effect which would easily fool you into thinking it really is lighting. Much safer to use in your home especially if yo hu got young children or pets. Switch on with remote control and use option of timer mode whereby the candles will automatically turn on for 5 hours and go off for 19 hours on a repeat cycle.
Useful Links
See full details about the Purchase.ie  Dogs Trust Christmas Campaign Here
Christmas Gift Stocking Filler Ideas
Christmas Online Shopping Deadline Dates
Christmas Gift Ideas Under 25 Euro
Christmas Gift Ideas Under 50 Euro
Christmas Gift Ideas Over 50 Euro