Christmas Gift Ideas Under 25 Euro 
Here is a some brief information about some of the most practical low cost gift ideas for Christmas available through Purchase.ie.
All  10 items featured below are available from us at less than 25 Euro.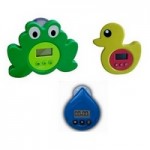 Showertimer: Available in a water drop, frog or duck design these can help people with the habit of spending a very long time in the shower to adjust their behavioural patterns and also help the bill payer to reduce energy costs and water usage. Price €8.95
Biobulbs: help to create a natural daylight effect which can be good for the mind during dreary winter days. Available in both bayonet and screw in fittings which illuminate at 150 Watt whilst only using an energy output equivalent of a standard 30 Watt bulb. Price from€11.95. 
Solar Hanging Light: 7 ultra bright LEDs which automatically switches on after dark through the integrated daylight sensor. Will light for 8 hours when fully charged after dark and the integrated hanging system makes this light ideal great for aiding you in do DIY jobs. Price €14.95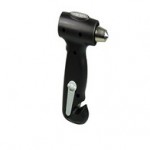 Emergency Hammer: Whilst this is a product you hope none of your dearest will ever have to use it is probably also something that every car should have. It allows one to break glass in a vehicle should they be trapped and has a seat belt cutter built in. Also has a glow in the dark marking to ensure it can be easily located in the dark. Price €14.95
Motion Sensor Energy Saving Night Light: Gives out a warm orange glow when lighting It uses a fraction of the energy that a standard night light will use. Can be set to on which means it will stay on until daylight is detected or automatic which means it will only switch on when one is passing by.  Price €19.95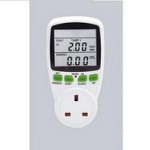 Electricity Monitoring Socket Accurately measures how much any plug in electrical appliance is costing one to run. This brand new model has a built in memory feature and allows for dual energy tariff charge if you are on a night saver utility bill system. Price €19.95
Frost Watcher Heater: Great in attics, garages, greenhouses and workshops the Frostwatcher uses only 200 Watt energy and effectively protects pipes from frost damage during cold weather. Price €21.95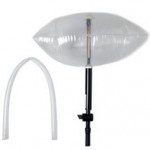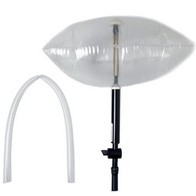 Chimney Balloon: One of the first products in the Purchase.ie range and still one of the top sellers. The balloon is designed to eliminate cold draughts from unused or rarely used fireplaces. Comes in a variety of sizes but if the home of the person you are getting the gift for was built in the 19 70's or after it is usually same to assume the 7 to 9 Inch round size is the one to get. Price from €23.95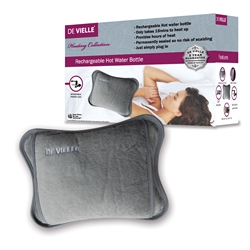 Electric Hot Water Bottle Available in grey or rose pink just plug in for 15 minutes to charge and it will provide hours of heat. If you know someone that burned their hand whilst filling a hot water bottle from the kettle they will surely appreciate this. Price €24.95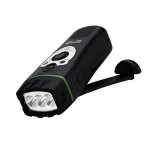 Flashlight Radio A a windup or USB charged product with 3 powerful LED lights and an FM scan radio. Includes a personal alarm facility and an integrated glow in the dark marking so it can be easily located after dark. Price €24.95
 Christmas Gift Ideas Under 25 Euro Related Links
Purchase.ie Christmas Shopping Deadline Dates 2015
Christmas Gift Ideas Under 50 Euro
Christmas Gift Ideas 50 Euro and Over
Kris Kindle Gift Ideas (all under 20 Euro)