Last Minute Christmas Stocking Filler Ideas
Whether you want to treat someone special to a small extra but thoughtful stocking filler or you make a late decision that someone needs to be added to your gift list one of the below five might just go down very well this Christmas with someone you know.
Gadget Saver is an Irish designed first aid kit for Smart phones and all small or medium sized electronic devices. It effectively will rescue your device when it inevitably falls victim to water damage. One of those little things that you never want to have to use but will be glad to have on hand if the need arises.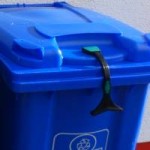 Bin Strap is another useful Irish designed product which ensures your bin lid stays closed and its contents inside even when the wind blows strongly. The Binstrap is now available in three different models bond on, drill on and bolt on for commercial bins.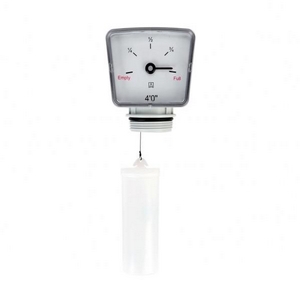 Oil Tank Gauge: The last thing any household needs during the holiday season is to run out of heating oil. With this clever oil tank gauge there should never be an issue. This model is suitable for 4 foot tanks (fits about 90% of tanks in Irish homes)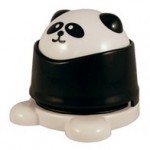 Panda Eco Stapler : So after looking under the desk, in the drawers around the desk, under the paperwork on the desk and spilling an old cup of coffee in the process you eventually find the stapler. You position your pages together, press down but nothing happens. There is no staples in it of course. The search for the staples commences and this could take a while… With the panda stapler no staples are required whatsoever. To use you simply align your sheets, press down and the Panda will cleverly stitch the pages together in a safe and eco friendly fashion.
Motion Sensor Night Light
from Ecozone emits a soothing amber glow. You can turn it on constantly after dark or switch it to PIR mode which means it will only light up when someone is passing by it. Uses only 1.8 watts per hour. A standard night light uses about 7 watts.
Christmas Stocking Fillers Related Links
Christmas Competition guess the number of parcels
We will send out personalised gifts on your behalf at no extra charge
Christmas Online Shopping Deadline Dates
Find out about the Purchase.ie Christmas Homeless Appeal
Christmas Gift Ideas Under 25 Euro
Christmas Gift Ideas Under 50 Euro
Christmas Gift Ideas Over 50 Euro
15 Things to help reduce your energy bills and save you money