Kris Kindle Gift Ideas Under 20 Euro 
As the season of work Christmas parties commences we look a number of Kris Kindle gift ideas all costing less than €20.
From the office accountant to the all night reveller that is always late for work you should be able to find something suitable for your workplace colleagues at Purchase.ie this year.
Below see our top 10 suggestions.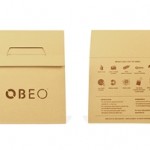 Obeo Food Waste Recylcing Box Intro Pack €4.95
A cool Irish designed product for recycling food waste. Might suit the messy desk office champion and give them a gentle hint on office hygiene. Might also suit one that tends to speak alot of rubbish.
Thermometer €4.95
A thermometer with built in marking to show ideal temperatures for different things. Might suit a temperamental workplace colleague or one whose work performance tends to blow hot and cold.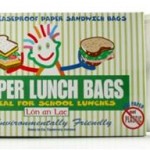 Paper Lunch Bags €3.50
An eco way to package your daily lunchtime feed. Some workplace colleague might be in the habit of taking an extended lunch break and having an in-house lunch might suit them a little bit better.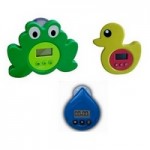 Shower timer €8.95
Allows one to get into the habit of spending less time in the shower. A great little gift idea of the work colleague that struggles to make it in on time in the mornings.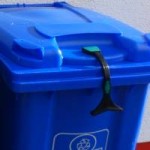 Bin Strap €12.95
Irish designed product which is great for preventing rubbish from blowing around the garden. Might also suit the workplace colleague that has a habit of speaking out of turn.
Blade Saver €9.95
Featured on the Dragons Den on RTE in 2014. Preserves the lifetime of razor blades. That office colleague that doesn't shave too often might benefit with this product.
Door Spring €6.95
Will ensure doors always close after themselves. Might suits the work colleague that never closes the door after them.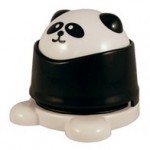 Panda Stapless Stapler €7.95
A stapler which allows you to stick pages together without the need for any metal staplers. Might suit an accident prone work mate or an animal enthusiast.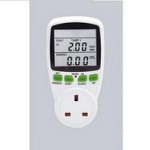 Electricity Monitoring Socket €19.95
Allows you to measure cost of using any individual electric appliance. Surely a gift that someone in the accounts department will appreciate.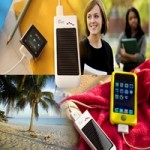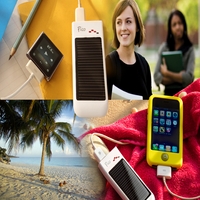 Freeloader Pico €19.95
A solar charges for emergency powering of Smartphones and other small devices. Great for the work colleague constantly asking around the office for a phone charger.
Kris Kindle Gift Ideas Related Links
Christmas Gift Ideas Under 25 Euro
Christmas Gift Ideas Under 50 Euro
Christmas Gift Ideas 50 Euro and Over