Purchase.ie About Us
Established in November 2009 Purchase.ie is now celebrating over 6 years in business.
From humble beginnings we are now one of Ireland's leading suppliers of energy saving, water saving and waste management products.
Founded at the height of the recession our mission is to help our customers reduce their bills through the provision of a wide range of money saving products.
We now have thousands of customers based in Ireland and abroad and we continue to add to our product range which allows our customers to get all the latest money saving products from the one place and thus reducing multi-delivery charges and of course their carbon footprint.
We are committed to helping Irish innovators reach online shoppers both in Ireland and on an International scale and have a dedicated section on our website specifically for Irish made or designed products.
We also provide a colourful and innovative range of eco gift ideas to suit any member of the family for any occasion.
We also supply many hardware stores in Ireland on a wholesale basis and welcome trade enquiries from any Irish based business.
In 2011 Purchase.ie was  selected as a finalist in the Dublin Living Awards in the Best Green Contribution to Dublin Life category.
In 2012 we were also selected as a Green Awards finalist.
In 2013 we expanded our range to over 300 products.
In November 2014 we relocated to a new large warehousing facilty in Co Kerry and we continue to grow and expand the product range.
In November 2016 as we celebrate 7 years in business we were recognised by our peers in the E-Commerce sector in Ireland by being announced as Ireland's best Micro E-Commerce Business.
Pictured below is a very proud Head of Security Ralph who is very happy that the award has arrived home in County Kerry.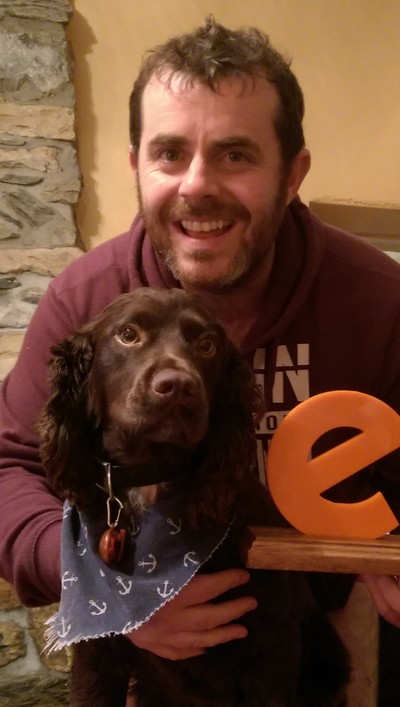 If you have any questions please feel free to email sales@purchase.ie or call us on 066 7136486 in Ireland or for International queries call ++ 353 66 7136486.
To get a flavour of what our customers think of both our product range and the customer service we product we encourage you to view the independently submitted testimonials here on our website
Colm Griffin
Managing Director
Cent Savers Ireland Limited T/A Purchase.ie