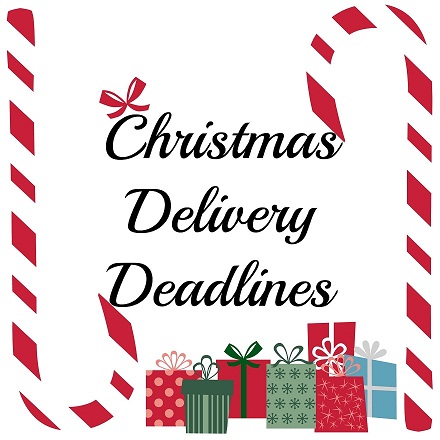 Purchase.ie are committed to ensuring that  our customers receive their parcels in the run up to Christmas on time and thankfully over the last 7 years we have never left anyone down.
If you place an order with us in the run up to Christmas that we feel we cannot deliver in time we generally contact you within 24 hours and offer to refund the transaction.
If in doubt that your order will reach you before Christmas that you call us on 066 71 36 486 in advance of ordering.
Here are some key dates moving forward for Christmas 2016
Wednesday Dec 7th 1pm – Australia, Africa, Asia
Friday Dec 9th 1pm – USA and Canada
Tuesday Dec 13th 1pm – Europe under 50 euro orders (not including UK)
Friday Dec 16th – Last day we place orders with our suppliers. If you have not ordered before now it might be no harm calling us on 066 7136486 to clarify if item is in stock and if order will reach you on time.
Monday Dec 19th 1pm –Great Britain Orders under 50 Euro (Not Including Northern Ireland)
Monday Dec 19th 3pm – European Orders over 50 Euro (Not Including Ireland and Great Britain)
Wednesday Dec 21st 3pm – Great Britain Orders over 50 Euro (Not Including Northern Ireland)
Thursday Dec 22nd 3pm – Ireland and Northern Ireland
Closed Friday Dec 23rd – Tuesday Dec 27th
Wednesday Dec 28th – Normal Service Resumes.
Please note we are donating €2 of every transaction processed through the website as part of our Christmas Dogs Trust Appeal 
We would like to take this opportunity to wish all our customers a Merry Christmas and a Bright and Prosperous New Year!
Useful Links
12 Top Gift Ideas for Christmas in 2016
Christmas Gift Stocking Filler Ideas
Christmas Gift Ideas Under 25 Euro
Christmas Gift Ideas Under 50 Euro
Christmas Gift Ideas Over 50 Euro