Top  Irish Christmas Gift Ideas 
At Purchase.ie when possible we try to sell Irish products to our customers whilst ensuring that we can sell at a price which offers our customers value for money.
We are one of only a select few Irish based online stores which have a dedicated section on our website for products which are designed or manufactured in Ireland.
With 75% of the money that Irish consumers are spending online every year leaving these shores we encourage you to make an effort to help stem the tide and Buy Irish Online where possible in the run up to Christmas. Obviously look for value for money first but think Irish thereafter in an effort to boost the domestic economy and encourage the creation of new jobs.
Here is our top Irish product Christmas gift idea suggestions for 2016.
Ringboards:
Handed crafted Irish made product which will provide hours of entertainment for all the family during the Christmas period. Great to help improve hand to eye co-ordination skills and also great for helping improve your mental arithmetic ability. Price from €24.95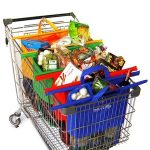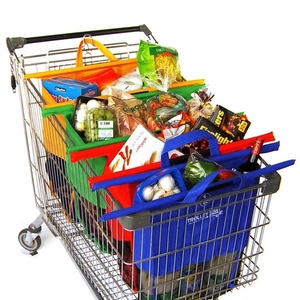 Trolley Bags: Trolley Bags essentially are is four hard wearing colour coded reusable shopping bags tailored to fit neatly within shopping trolleys allowing you to pack quickly and easily. They come in 2 sizes. One for standard trolleys and one for smaller trolley when doing an express shop. Price €24.95
Stayhold Car Boot Support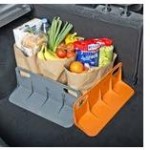 : prevents goods getting damaged in your boot and spillages within your car by holding your objects securely in place as a velcro strip grips onto the carpet in your car boot. Price from €9.95
Far Infrared Heating Panels: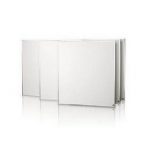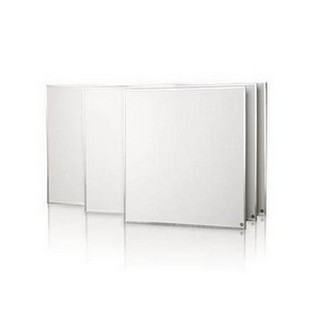 If you are sick of stuffy old heating systems that dry out your eyes you really need to try these energy efficient panel heaters made in Co Cavan. It feels like the sun is shining down on you as these panels are designed to heat you and not the space. Price from €274.95
Seaweed Treatment Spray: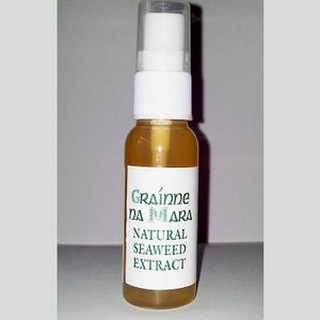 A natural seaweed extract spray made in Co Kerry which can be used for pain relief and to treat inflamation. Comes in a 25ml easy to spray bottle and can be applied directly to the skin. Price €9.95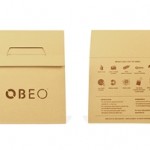 Obeo food Waste Recycling Box: Another cleverly designed Irish product. The obeo is essentially a food waste box which is designed to sit conveniently on your kitchen worktop and helps to eliminate bin juice, fruit flies and bad odours emanating from your brown bin. Starter pack (5 Boxes) €4.95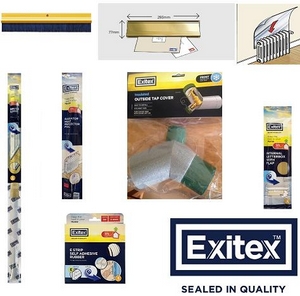 Exitex Winter Range: This Dundalk based company manufacture a whole range of products to help insulate your home and reduce your energy bills. We stock everything from window insulation film to radiator reflective foil  to help prevent heat being lost through your walls. All these products are made in Ireland. It is also worth checking out the outdoor tap cover to prevent your water supply from freezing and the door brush strips, under door draught excluders and letterbox draught excluders. Prices from €4.95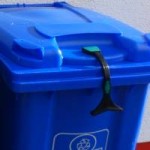 Binstrap: Waking up after a windy night to see your rubbish strewn about the garden is certainly not the best start to the day. The Bin Strap has been developed by the Galway based company Celtic Development. It attaches to the front of your wheelie bin ensuring that it remains closed whatever the weather. It would also take a very clever cat or dog to undo your bin strap. Price €11.95
Surestep Ladder Stabliser: Another product to originate in Co Galway the Surestep is secured to the base of a ladder ensuring that you have added security when working from a height. It is estimated that over 200 people are injured in Ireland every year after a fall from a ladder. If you know one this might be a good gift idea. Price €34.95

Bintrasher: Carlow based company Treacy Engineering manufacture this product which featured on the Dragons Den a few years back. It allows you to easily compact you waste ensuring that you can create more space. If you know anyone that had an accident with their Wheelie Bin by trying to step inside it to compact the rubbish this might well make for a good Christmas gift. Price €49.95
Brusti Segration Recycling Bin: This product was developed by Kerryman Michael Prendergast and has three different compartments within the one unit so that you can easily segregate the different types of waste you have. Available in 5 different colours. Price €49.95
Kelly Kettle Kit: Another West of Ireland innovation but this time from the Kelly family in Co Mayo. The Kelly Kettle Kit is a great gift idea this Christmas for the camping enthusiast and adventurer. With the Kelly Kettle Kit you can have boiling water within 3 minutes and there is no need for batteries or gas. All you need is sticks and dry grass and you can start preparing your meal. Price from €69.95
 Irish Christmas Gift Ideas Related Links
Purchase.ie Christmas Shopping Deadline Dates 2016
The 12 Gifts of Christmas 2016 – Our top tips this year.
Christmas Gift Ideas Under 25 Euro
Christmas Gift Ideas Under 50 Euro
Christmas Gift Ideas 50 Euro and Over
Kris Kindle Gift Ideas (all under 20 Euro)