Reduce Energy Usage and Reduce Your Bills
With all energy suppliers reducing energy rates several times and significantly in 2022 it has never been a more important time to focus on energy usage in an effort to reduce your spend.
Before you read on here is a couple of other things we put together that might be of interest.
Read 6 energy saving tips here that don't require you to buy any products.
Also see our table featuring some of the most popular household electric appliances and how much each is likely to add to your energy bill when the rates go up again in October 2022.
So here are some of the most popular products we sell which can significantly reduce your energy bills.
1: Far Infrared Heaters – Whilst this is a form of electric heating it is extremely efficient as well as being a very comfortable and healthy type of heating system.
The heaters come in three sizes, 350W which will effectively heat a 7 Square meter area, 600W which heats 12 Square meters effectively and 750W which can heat up to 18 square meters. Even at increased energy rates the 350W heater will only add about 11 cent per hour to your energy bill when in use whilst the 750W will add about 23 cent per hour.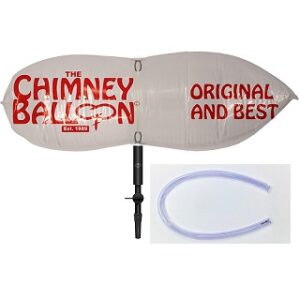 2: Chimney Balloons – An unused fireplace is effectively like having a big hole in the wall of a room. A Chimney balloon is inserted in the flue of an unused fireplace and effectively insulates against updraughts and downdraughts whilst still allowing the fireplace to breath.
3: Radfan – Sits on top of central heating rads and blows the heat the radiators produce into the centre of the room. This effectively means your room will reach the desired temperature faster and you won't have to leave your radiators on for as long. Ideal for use on double barrel radiators.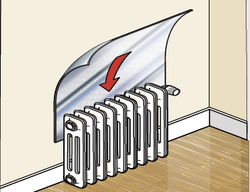 4: Radiator Reflective Foil – A high percentage of heat generated from central heating radiators is simply lost through windows and walls. Radiator reflective foil is inserted into the back of radiators so that the heat produced is reflected back into the room. Suitable for use on any central heating radiators.
5: Heat Powered Stove fan – Sits on your stove and similar to Radfan it blows the heat produced by your stove into the centre of the room so the room heats faster and you require less fuel to heat the room.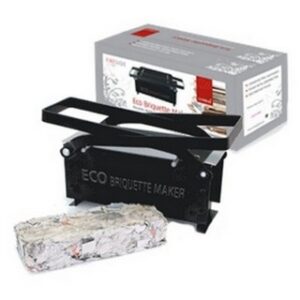 6: Logmaker – Allows you to recycle old newspapers and magazines to create paper logs which can effectively heat your home. The typical burn time for each paper log created is about 1 hour.
7: Window Glazing Film – Effectively acts as an extra layer of insulation when applied to one windows.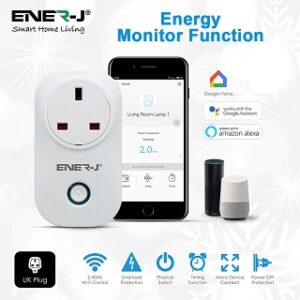 8: Smart plug and Energy Monitors – This smart plug allows you to turn on an off electric appliances even when you are not on site through an App on your Smartphone. It also doubles up as an energy monitor and can tell you how much an electric appliance is adding to your bill per hour and how much it has added since you plugged it in and started using it.
9: Door Draught Excluders – The gap between your front door and the floor can contribute significantly to draughts in your home. Depending on the underneath surface choose between door seals, underdoor draught excluders, door brush strips or door bottom draught excluder
10: Letterbox Draught Excluders – Effectively a hole in your door that heat can escape from and cold winds can enter your home through. Choose between the clever magflap which will prevent flapping even in strong winds or go with the Irish made Letterbox brush draught excluder.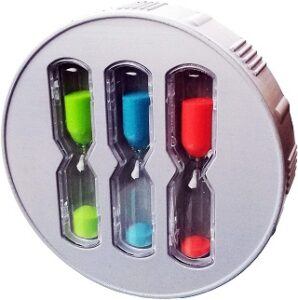 11: Showertimers – An electric shower will add over 2.50 euro per hour to your energy bill at the new rates (October 2022). A showertimer can help to increase awareness of how long you spend in the shower and change the way that you behave.