Wifi Smart Plug and Energy Monitor
This wifi smart plug will allow you to turn on and off your electrical appliances either when at home or when you are away from home through your smartphone.
Not only that but it also now has an energy monitor function which helps you to control your energy consumption and be more energy efficient.
Compatible with all standard three pin plugs typically used in Ireland the UK this Smart plug is easy to install through the Energy J app available to download the Apple App Store and Google play.
It can also be voice controlled as it works with both Amazon Alex and Google Home.
This Wifi Smart Plug not only allows you to turn on and off devices from a remote location you can allow set times for the electric appliances to switch on and off through the App from remote locations.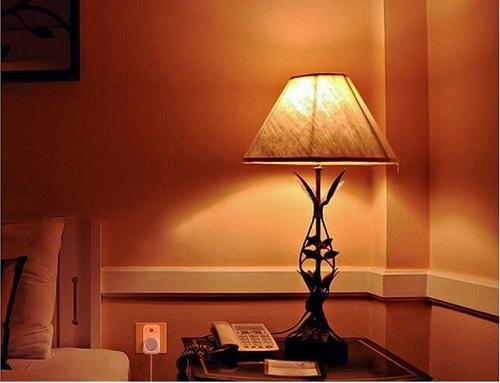 With one of this smart device you can save on energy bills by have greater control over your energy usage.
You can ensure you are coming home to a warm home by setting a heater to come on before you get home and the Smartplug can help act as a security feature in your home as you can regularly turn on and off lights, radios, televisions and so on.
The smart plug is easy to use. All you got to do is ccan the QR Code and install the APP to your mobile phone and follow a very simple step by step guide featured in the video below.
Video Demonstration Setting Up and Using the Wifi Smart Plug
Wifi Smart Plug Specifications
ENER-J's Wi-Fi Smart Plug connects to the Internet through WiFi network and controls the power of home appliances, smart phone or any other device. It can control the switch of plug and track the status of plug at any place where network is available on your smart phone. What more, you can monitor your energy consumption of each Appliance/devices connected on your Ener-J Wi-Fi mini Smart Plug

Features
Supports 2.4G WiFi network.
Supports Monitoring Energy consumption
Supports Amazon Alexa and Google home.
Supports Smart configure net technology, easy to access settings.
Support status tracking, home appliances status timely feedback to your device.
Support Max 8 timing task.
Support Max 150 WiFi smart devices from one smart phone.
Easy installation, easy handling and can be activated immediately and stably.
FCC,CE, ROHS, RED approval.
| | |
| --- | --- |
| Color | White |
| Size | (L) 4.3in*(W)2.4in |
| Weight | 134g |
| Material | PC |
| Voltage range | 90-250V AC |
| Max current | 16A |
| Wireless frequency | 2.412~2.484GHz |
| Wireless IEEE standards | IEEE802.11b/g/n |
| Security type | WEP61/WEP/128/TKIP/CCMP(AES) |
| Security mechanism | WEP/WPA-PSK/WPA2-PSK |
| Wireless consuming | ≤0.3W |
| Working condition | Temp: -20~60?  humidity: ≤80% |
* Please note: If using this product in conjunction with Google Home it is best to set the plug up with the Smartlife App as opposed to the Enerjsmart App.
Related Products