600W Far Infrared Panel 
Great energy efficient far infrared panels designed to replace your existing central heating system or to be used to work in conjunction with it.
The 600W panel is suitable from to heat an area of between 7 and 12 Square meters and offers an in between option on our very popular 360W and 720W Far Infrared Panels
Far Infrared panels provide almost instant heat within a room when switched on and is a 100% natural and safe heating system which can reduce your heating costs by up to 70%. It uses  Carbon Crystal Infrared technology so up to 95% of the power is directly converted into heat radiation.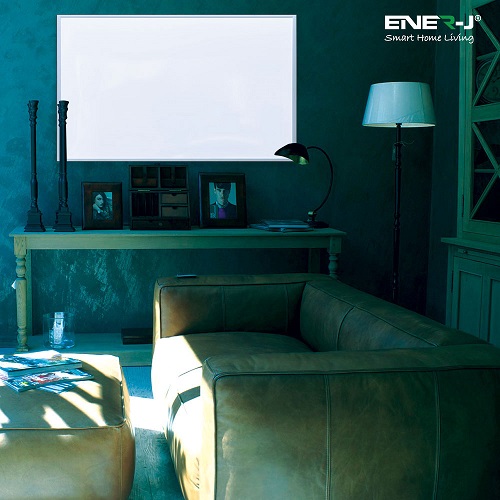 Far infrared panels integrate seamlessly into a rooms interior and make no noise so exist anonymously.
Far Infrared heating is believed to be beneficial in many types of health treatments. It avoids dehydration in air hence no dust or bacteria swirling in room which helps increase in the blood circulation. Great for allergy suffers
Simply plug in to operate and control time by using in conjunction with a smart plug, a plug in timer or control time and temperature by using in control with a plug in thermostat 
600W Far Infrared Panel Specifications
| | |
| --- | --- |
| Working Voltage | 220-240 Volts 50Hz |
| Watts | 600W |
| Size | 1005 (H) x 595(W) x 22 (D) mm |
| Front Surface Temperature | 90-130 |
| Heating Element | Far Infrared Carbon Crystal |
| Surface | White PET |
| Protection | Overheat protection device |
| Frame | Aluminium frames (white) |
| Energy Transger Ratio | 98% |
| Mounting | Wall mounted/ceiling mounted |
| Cable | 1.9m BS power plug cable with VDE certificate |
| Package | Individual PP Bag/ Inner Box / Protection foam |
Related Products