Christmas Homeless Campaign 2015
Since 2010 Purchase.ie have been doing our very small bit to support the homeless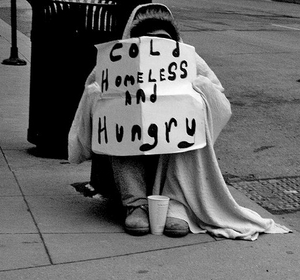 through raising funds for the Dublin based Capuchin Day Centre.
This year we are continuing our Christmas Homeless Campaign and will be donating €2 every time someone processes an online transaction through our website during the month of December.
Again in 2015 we will be supporting the work of Brother Kevin, his staff and volunteers at the Capuchin Day Centre but having relocated to Co Kerry 12  months ago we are adding a second local homeless service as a benefactor in our fundraising efforts for our 2015 Christmas campaign.
Established in 2003 Arlington Lodge is Kerry's only temporary supported homeless facility. Based in Tralee they assist rough sleepers in the county who are unable to maintain their own accommodation due to addiction issues, poor mental health and social exclusion.
At this time of the year Arlington Lodge also provides a Cold Weather Service so that no one is refused entry to services even if all beds are occupied.
If you would like further information on Arlington Lodge, please contact the Project Manager, Tom Wall on 066 7193800 or tom.wall@novas.ie
The Capuchin Day Centre  provides hot meals, food parcels, clothing and showering facilities every day for the homeless in the capital and those in need.
If you are not interested in ordering anything from us you might still consider making a donation directly to the charity by visiting the Capuchin Day Centre Donation Page here
See Christmas Message from Brother Kevin of Capuchin Day Centre

The below linked articles will hopefully give you some ideas for Christmas shopping and allow you buy from us in the knowledge that we will be making a contribution on your behalf to two very worthy causes.
Christmas Gift Ideas Under 25 Euro
Christmas Gift Ideas Under 50 Euro
Christmas Gift Ideas Over 50 Euro
15 Things to help reduce your energy bills and save you money
7 Ways to spend your €100 Water Conservation Grant