Tackling the Beast from the East
With Storm Emma, the so called "Beast from the East" now upon us in Ireland it is again time to reflect on ways to deal with the cold weather in your home and stay cosy and safe during this cold patch. Purchase.ie head of security Ralph is equipped and ready for everything the Beast from the East can throw at him. Make sure you are too. Here is 5 tips on what to do. Get discount code at bottom of article so you can order some of the products featured at a special low price.
1: Insulate Everything you can
Draught proofing your home properly would be the first thing that spring to mind as being important for people to do.
By this we mean ensuring your attic is properly insulated and insulating windows, doors, and even unused fireplaces.
If you feel draughts around your window areas there is a range of Irish made foam and rubber sealant products from Dundalk based company Exitex which can be applied to the frame of windows.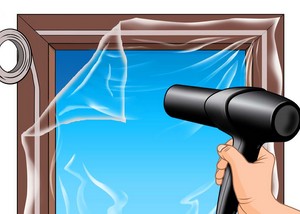 On single glaze windows you can apply a window glazing film to add a layer of insulation and for door there are a range of door draught excluders such as foam underdoor draught excluders, brush strips  and adhesive rubber door seals. There is also several letterbox draught excluder  options including the magflap which will help to make your home more cosy.
Unused fireplaces can be a huge source of up draughts and down draughts so sealing off these with a chimney balloon can help make it significantly easier to maintain a warm room temperature.
2: Getting the most out of your heating
Insert radiator foil behind your central heating rads so that heat reflects back into the room instead of being lost through the wall.
Install a radiator booster on top of your radiators and a smartfan (currently on special offer) on top of your stove. These products both blow the heat created by your heating source into the centre of the room so room heats up faster. Tests show that using Foil Cylinder Jackets will keep your water hotter for longer in your immersion than your traditional lagging jacket.
3: Avoiding Burst Pipes
Put a foam tap cover on all outdoor taps to prevent water supply from freezing and put a frost watcher in your attic to prevent pipes from bursting. You can set the Frost Watcher to automatically switch on and heat the area it is installed when temperature drops to 2 degrees celcius.
4: Avoid accidents and stay safe
During adverse weather conditions your ability to reach casualty is reduced and indeed to ability for the emergency services to reach you also reduced so extra care must be taken to avoid accidents. If using a hot water bottle consider an electric hot water bottle option to reduce the risk of scalding.
If the need to venture outside arises be sure to have a pair of snow grips to go over your shoes when you go outside to reduce the risk of slipping or falling.
5: Don't go without heat but keep an eye on costs.
Install an oil tank gauge to avoid running out of heating oil and incurring plumber call out fees to get the system going again but make sure you are not left with massive energy bills by installing an energy monitor in your home.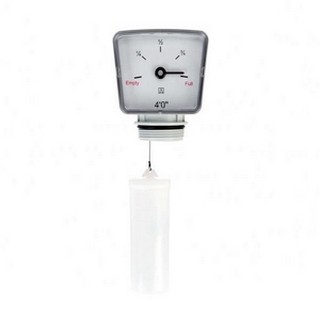 10% discount on all orders up to Sunday when you use the code Beastineast online or call us on 066 71 36 486 and quote the code.