Oil Tank Floating Gauge (for standard 4ft tanks)
If you ever spent a cold winters evening worrying that you were going to run out of heating oil you will most definitely appreciate this product.
It is not always practical to do the traditional oil tank dipping test and this simple to read mechanical clock gauge can offer you peace of mind and help you to manage your heating oil more effectively.
Made by Afriso this MT Float Type Oil Tank shows a scale of Empty 1⁄4, 1⁄2, 3⁄4 and Full allowing the user to quickly identify the approximate tank level.
They are supplied as standard with 1 1⁄2" BSP Male for easy fitting on the top of the storage tank or drum.
On some Oil Tanks you might require a Combi Vent Tank Cap in order to install this product properly.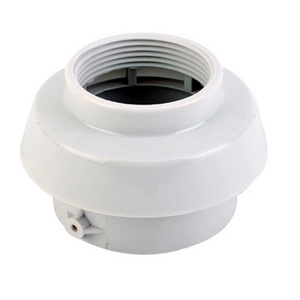 As no power is required this oil tank gauge will never fail unlike electric or battery powered devices.
The oil tank guage will also help you to quickly identify if you have been subjected to an oil theft raid and when fitted onto your tank the guage is completely stench proof.
This version is suitable to use on oil tanks which are 4 foot in height which is by far the most common oil tanks in homes around Ireland. (90% plus)
If your oil tank is larger or smaller than this contact us on 066 71 36 486 and we can arrange to order in a specific size for you.
Related Products