Kris Kindle Gift Ideas 2019
For 10 years now Purchase.ie has helped our customers provide humourous yet practical Kris Kindle Gift ideas for work colleagues.
Below are our top 10 ideas for 2019. All are under 20 euro indeed the vast majority are under 10 euro!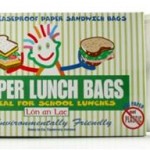 1: Paper Lunch Bags €3.95
Ideal for the workplace colleague that tends to take an extended lunch break. Perhaps an occasional desk lunch might improve productivity!  Also an eco way to package your daily lunchtime feed whilst keeping it more fresh.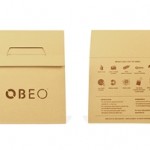 2: Obeo Food Waste Recylcing Box One Month Pack €11.95
A cool Irish designed product for recycling food waste. Ideal for the work colleague that speaks lots of rubbish. Might also suit the messy desk office champion and give them a gentle hint on office hygiene.
3: Thermometer €4.95
A thermometer with built in marking to show ideal temperatures for different things. Might suit a temperamental workplace colleague or one whose work performance tends to blow hot and cold.
4: Shower timer  €4.95

Allows one to get into the habit of spending less time in the shower. A great little gift idea of the work colleague that struggles to make it in on time in the mornings.
5: Blade Saver €8.95
Featured on the Dragons Den on RTE back in the day. Preserves the lifetime of razor blades. That office colleague that specialises in the not so designer stubble shave might benefit with this product.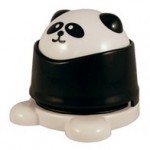 6: Panda Stapless Stapler €9.95
A stapler which allows you to stick pages together without the need for any metal staplers. Might suit an accident prone work mate, an animal enthusiast or one of those people constantly banging on about the environment.
7: Electricity Monitoring Socket €19.95
Allows you to measure cost of using any individual electric appliance. Surely a gift that someone in the accounts department will appreciate.

8: Headlight Hat – €9.95
Perfect for the person that is always in work before you arrive and is always still there after you leave. This little gift can ensure they reach destination safely whatever hour of the day!

9: Fridge Thermometer – €6.95 Some people tend to bring a lunch to work, place it in the fridge and leave it there for months. Might lead to temperatures boiling over for those that bring lunches to eat them but can't find room in the fridge. Don't let temperatures boil over and discretely let them know that the fridge is something you value dearly by presenting this to them!
10: Forever flush –  €6.95
For those with a windy reputation or  perhaps those that have developed a reputation with taking liberties with the truth!