Rechargeable Headlight Hat
A beanie style one size fits all hat from Kingavon with in-built USB rechargeable 4 LED light.
Available in black (in stock), blue (currently out of stock) luminous yellow (currently out of stock) or orange (currently out of stock).
An ideal companion after dark for runners, walkers, cyclists or for those on camping or hiking trips.Also ideal for those doing jobs after dark whereby two hands are needed.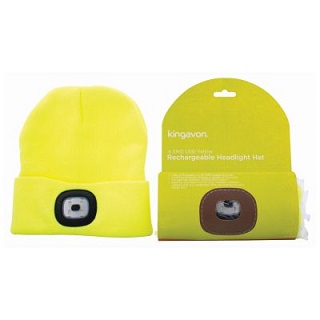 The headlight hat has a simple on/off push button located in the middle of hat with 3 different brightness settings.
The light can easily be removed from the hat for recharging with the USB connection which should take around 2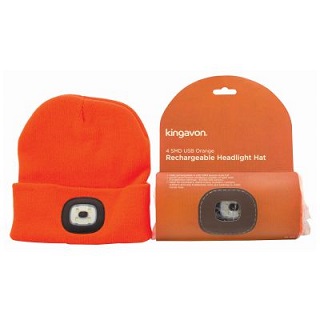 hours.
The light will work for a maximum of 5 hours continuous use at 120 lumens and will fully recharge in just 2 hours.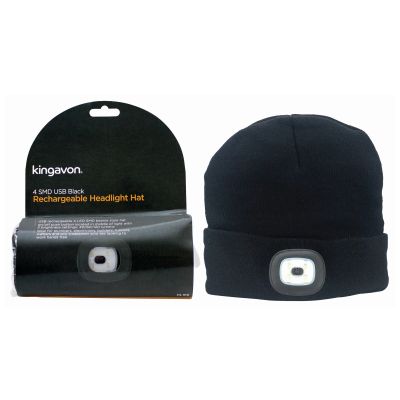 The hat can be eitherhand or machine washed when required.
Using your Headlight Hat
1: Turning On/Off
Press button to turn on and toggle between 3 light intensity levels.
2: Removing light unit
Pull hat rim open and push light inward to remove. Hat can now be washed.
3: How to charge
Remove light as described and black rubber cover from the USB connection and plug into USB port, the light can then be charged fully within 2 hours.
4: Cleaning the hat
Remove the light as described. Hat can now be cleaned by hand or washing machine.
Related Products