Top Online Sellers 2013
2013 was a busy year for Purchase.ie as we expanded our range of products to over 300 and saw a 45% increase in online transactions when compared against total transactions in 2012. As energy rates continue to rise and we soon see the introduction of domestic water charges in Ireland we are committed to continuing to help you fight to keep your domestic bills to a minimium by providing you with a growing range of quality products which will help you save money.
Below is a list of the ten top sellers in 2013 and what some of our customers have to say about the products.
One of the first products we started to sell when we commenced trading in 2009 and still one of the top selling products. In a nutshell it is installed in unused or rarely used fireplace and stops cold draughts from entering your home and heat from escaping.
Customer Chimney Balloon Review
Bobby Davison says:
"When it comes to buying on the Internet I always try and find an Irish supplier. Bought a chimney balloon from purchase . ie and was delighted with the product and the prompt delivery"
More Chimney Balloon Customer Reviews
Not a great surprise to see this product feature so high on our top seller list as it will not only help to save on your energy bill it will also help you to conserve water without compromising your showering experience. The Ecocamel fixed showerhead (for wall fitting also featured in our top 25 sellers in 2013)
Customer Ecocamel Review
Frank says:
"Bought an ecocamel shower head a while back. It works; service was excellent; delivery prompt. What more can I say – hope to do business with this great Irish company again soon."
More Ecocamel Shower Head Reviews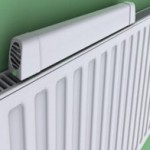 Very popular item with our customers in 2012 when we commenced selling it and also a big seller throughout the winter months in 2013. Essentially this is a fan that sits on top of your radiators and blows the hot air created by your radiators into the centre of your room. It will help heat the room faster and mean your radiators don't need to be on for as long.
Customer Radiator Booster Review
Dominic says:
October 24, 2013 at 3:01 pm
"Last November we bought three of the Radiator Boosters. They work very well. We have an open-plan sitting room and the boosters ensure that the heat from our radiators is moved around the room. The boosters can occasionally be a little noisy but this can be remedied by re-positioning them over the radiator fins. We give a score of 8 out of 10 for this product!"
Thanks,
D&M
Another favourite with Purchase.ie customers particularly during the winter months. These energy saving bulbs omit a natural daylight effect. Available in 4 different models they come in both bayonet and screw in fitting and offer an lighting output of 60W, 100W and 150W whilst only using the energy equal to 20W, 25W and 30W respectively. Ultimately these bulbs help create a positive mental attitude on the dullest of days and are up to five times more energy efficient that standard bulbs.
Customer Biobulb Review
Marguerite says:
"Recently purchased energy saving daylight bulb which I was delighted with; instant very bright light which I can work in, really pleased with this purchase and delivery was also very fast. Would purchase from purchase.ie again without hesitation."
With over 90% of our customers based in Ireland where dampness is a natural problem our climate throws up this is another product which not surprisingly features highly in our list of top sellers in 2013. The Pingi comes in three sizes and absorbs dampness. When it has done all the work it can do it changes colour and you can recharge and use it again and again by popping it into the microwave for a few minutes. We also introduced Room Dehumidifiers and Wardrobe Dehumidifiers from Ecozone to our product range towards the end of 2013 which work on a similar principle except you order replacement refills every three months or so.
Customer Pingi Review
Declan Corcoran says:
"I purchased the Pingi Dehumidifier & Hygrometer. The products work well a year later. The service was very good and I am really happy to see an Irish company delivering a high quality service."
This product is really a no brainer when it comes to saving money whilst getting your clothes sparkling clean. We estimate by buying the compact 1,000 wash option you will save about 80% of the money you would normally spend on washing detergent.
Customer Ecoballs Review
Nigel Mercier says:
September 21, 2012 at 11:54 am
Two washes have been done now with the Ecoballs – a coloured wash and a white wash. Both washes have come out cleaner than ever before, we're going to save a fortune with these!
More Customer Ecoballs Reviews
As the date for the introduction of domestic water charges in Ireland gets closer and closer our range of water saving products will no doubt get more and more popular. For less than 10 Euro this simple little devices is a constant reminder in the bathroom to keeps your stay in the shower to a minimum.
Customer Shower Timer Review
Y Harte says:
"Purchased a Shower timer for an xmas present – great fun for my boys all are using it"
For the past three years every major energy supplier in Ireland has increased its energy rates every year and it is likely that this trend will in all probabality continue indefinitely. Owl provides a wide range of monitoring solutions which helps you to easily understand what appliances are causing your bills to sore. The Owl Micro CM180 features in our top ten but the low cost Power plus Plug In Electricity Monitor which monitors the usage of individual appliances and the more sophificated Owl CM160 are also very popular amongst Purchase.ie customers
Customer Owl Energy Monitor Review
John Broe says:
"I bought the owl electricity monitor off these guys!
Love it, amazing to see in real time what is wasting energy.
Their service was brilliant. Literally had the monitor within 1 day of order and I just asked for standard delivery!
Keep supporting Irish companies!"
More Owl Energy Monitor Reviews
A new addition to the Purchase.ie product range during 2013 but already a very popular one with our customers. This attractive energy saving slimline heater has an energy output of just 400 Watts in full power mode meaning it could be on for over 2.5 hours before you add 20 cent to your energy bill. (A standard fan heater will add about 40 cent per hour to your energy bill). The built in thermostat and the ease of the installation process are two additional features which make this product extremely popular with our customers .
Customer Eco Panel Heater Review
Maria says:
We bought the eco panel heater and so far we are delighted with it. It is completely silent but very efficient and heats up really quickly. Communication from purchase.ie and delivery were both efficient. I would definitely recommend shopping with them.
Another product with the dual benefit of reducing both your energy bill and your water usage. The Instant Hot Water tap has an element built into it. Install it to your cold water supply, Plug it in and turn it on and you get instant hot water. It is a case of paying for only what you use as opposed to paying for what you heat. Despite costing in the region of 200 euro and the need to get someone that knows what they are doing to install it. The Instant Hot Water tap still managed to feature in our top ten sellers in 2013 as buyers can clearly see the long term benefits of their investment.
Customer Instant Hot Water Tap Review
David Callan says:
I bought the instant hot water tap for my kitchen, its very handy having instant hot water and i only heat the exact amount of water i need, very happy with my purchase.
Top Sellers 2013 Related Posts
Top County in Ireland for Online Orders and top Destination for International Orders 2013