Attic Cosy Kit - Prevent Your Pipes from Freezing

The attic cosy kit is designed to help your water pipes retain hot water and prevent your pipes from freezing and bursting.
Designed by Cork innovator Tony O' Brien the Attic Cosy Kit will prevent heat loss in your pipes by up to 75% and thus help you to reduce your energy rates significantly.
Features and Benefits of the Attic Cosy Kit
- Prevents pipes from freezing and bursting thus preventing the possibility of thousands of euro worth of damage to your home.
- Helps you to retain heated water longer thus reducing your energy costs.
- Self-sealing airtight insulation for pipes and connections which is easy for anyone to fit.
- Fire Proof - Moisture Proof and C.F.C Free
What the Attic Cosy Kit Contains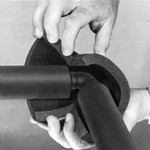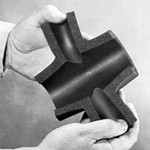 How to Fit the Attic Cosy Kit
1. Cut the length of tube insulation in line with the length of pipe to be covered
2. Slip the split tube insulation over the pipe
3. Peel away the tape along the length of the tube insulation and press the adhesive sides together to completely seal the pipe.
Cosy Attic Kit - Specifications
Elastomeric Foam (Low U Value - High Insulation) - 0.040 W/(m•K) thermal conductivity at 40°C
Split with Self-Sealing tape (For easy, fast and complete fitting)
Little or no air and moisture permeability µ = 7000, HCFC - CFC Free & Fire: Class 1 BS 476 PT 7
Related Products