Father's Day Gift Ideas 2013
With Father's Day now less than two weeks away we take a humourous look at some of the top gift ideas for this special occasion to suit any price range.
Use the code Dad2013 at checkout when ordering online or call us on 01 8428187 and quote the code on or before Monday June 10th and you will get a 10% discount on your order.
Father's Day Gift Ideas Less than 10 Euro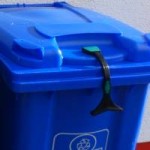 Binstrap – If you have noticed a disgruntled Dad gathering rubbish from around the garden after a windy night or threatening the life of the neighbours dog when he comes within the radius of your wheelie bin this might help ease blood pressure levels.
Shower Timer – You probably won't like the addition of this device to the bathroom but your Dad probably will. Use it as a gesture to signify that you are a reformed character and won't use all the hot water when showering in the future. For simplicity you could opt for the One Touch Showertimer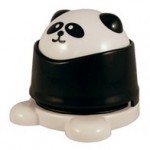 Panda Eco Stapler – Ideal for the office Dad that can never find where he put the staples after he last filled up the stapler. With the Panda you don't need any staples at all.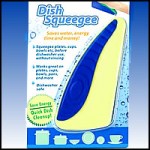 Dish Squeegee – Ideally for the modern domestic Dad with one eye on the impending government introduction of water rates.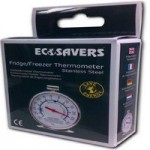 Fridge Thermometer – If the fridge is not operating at the right temperature Dad could be forking out more than he should to the energy suppliers. This little device can help change that.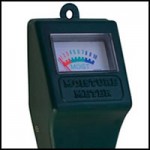 Garden Moisture Meter – If Dad fancies himself as a gardener but has been known to kill one or two plants in his day this might be the gift for him.
Shower and Tap Descaling Kit – If limescale is a problem at home Dad will be chuffed with one of these instead of constantly grumbling about having to buy new showerheads.

Drumstick Pencils –If Dad likes his music these will certainly give him a giggle on Father's Day this year.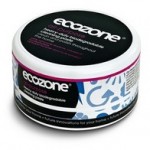 Eco Oven Cleaner – If Dad has been neglecting the domestic duties of late this could act as a timely reminder!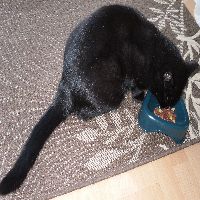 Eco Pet Bowl – For Dad's who are truly in the dog house of late!
Father's Day Gift Ideas Less Than 25 Euro
Sun Jar – If Dad is the light of your life this makes for a colourful Father's Day Gift Idea. Available in Yellow, Blue or even Pink for the jazzy types.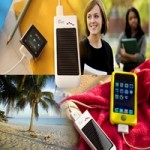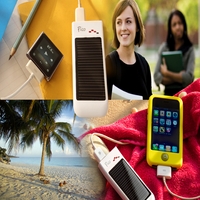 Freeloader Pico – Great for Dad's you commonly hear moaning about the mobile  or smartphone battery going dead.
Dry Cubes – Next time Dad gives out about using the tumble dryer tell him you are using these Dry Cubes!
Plug In Electricity Monitor – Ideal for the Dad that goes into meltdown whenever the energy bill arrives. This can help him better understand which electric appliances are causing the problem.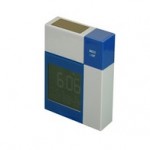 Solar Sound Activated Alarm Clock – For the Dad that loves his gadget and knowing the time. Warning this might not be suitable for snoring Dads.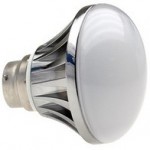 Life Long Energy Saving Bulbs – How many Dads does it take to change a light bulb? None!  He will never have to change these guys once installed. Come in a wide variety of fittings and sizes.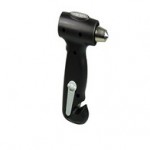 Emergency Hammer – If you love your Dad and simply want to improve how safe he is when driving.
Designer Solar Desklight – Another great gift idea for the office Dad. As well as acting as a Desklight this doubles up as a holder for your phone and is great for storing paper clips through its in-built magnetic strip.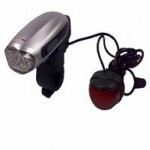 Eco Bike Light Kit – Make sure cycling Dad is safe on the road with this Wind-Up LED bike light where the batteries never go dead. Includes both a front and back light.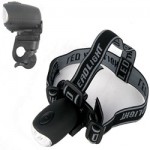 LED Headlight – Perfect gift for the DIY Dad
Father's Day Gifts Ideas Less Than 50 Euro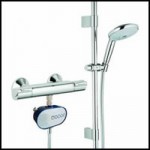 Water Powered Shower Radio – Makes a nice gift for the Dad that likes to sing in the shower. Might make for a particularly nice gift if you no longer live at home yourself.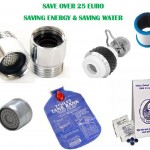 Water Saving Kit – If Dad likes saving money hand this gift over with a line about "water rates coming in…." Dad will be very impressed on how insightful you are!
Radiator Booster –Convince him having the heating on is not such a bad thing when you are using this clever device which helps the room heat up faster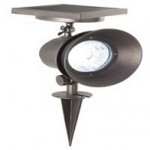 Solar Garden Spot Light – With Father's Day falling in June this can make for a very seasonal gift idea especially for the energy saving conscious type that takes pride in his garden.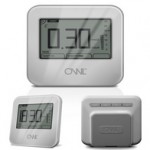 Owl Energy Monitor – Dad's that like to predict what the next energy bill will be will love this. Warning hair dryers, hair straightners and tumbler dryers might go missing once Dad gets his hands on this device.

Ecocamel Water and Energy Saving Showerhead – A double thrill for the money conscious types and will give you scope for a guilt free extra few minutes in the shower.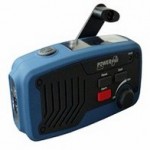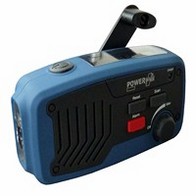 Solar, Wind-Up or USB Charged Radio – Ideal for the GAA Dad who wants to keep tabs on all the latest summer action whilst doing a bit of Sunday gardening.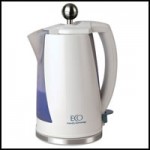 Eco Kettle – Kettles are a huge energy spender in the home and with an Eco Kettle you will always be conscious on how to save when boiling.
Solar 12V Fold Up Battery Charger – If Dad owns a Camper Van or is frequently looking for jump leads he may very well be greatful to receive this kit as a gift.
Dry Paper Logmaker – If your Dad uses one of those "No Junk Mail" signs. He may very well have a rethink should this be the gift you choose for Father's Day.
Father's Day Gift Ideas Less Than 100 Euro
Chop Cloc – New product which works in conjunction with your heating controls to help you save significantly on your heating bills. He probably won't have heard of this one!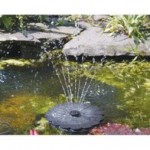 Solar Garden Water Fountain – Will allow Dad to add a water feature to the garden without any long run energy costs.

200 Litre Water Butt Kit – No more tripping over the garden hose or destroying the kitchen floor whilst drawing the watering can in and out of the kitchen for refills.
Indoor Composter Kit – Will allow Dad to easily recycle food waste and produce great plant food and great compost.

Kelly Outdoor Kettle Kit – Camping Dad will love this great Irish product which not only allows you to easily boil water when on adventure trips but also to cook a full dinner.
Father's Day Gift Ideas More Than 100 Euro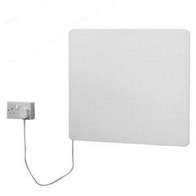 Eco Panel Heaters – Make sure Dad is nice and cosy with these great slimline energy efficient eoc panel heaters.
Instant Electric Hot Water Tap – Dad may wonder why turn the immersion on when you only need a small amount of hot water? If the budget allows this might just be the right thing for him
If you can't afford a Father's Gift Idea this year you can always enter our Father's Day Competition for a chance a two night family trip to Cloughjordan Eco Village.