Expert Hardware Roll Out Our Energy Saving Products 
We are glad to announce that we are now supplying a number of our energy saving products to Expert Hardware who have 41 independently owned stores around Ireland.
A number of stores have already taken some stock in and hopefully more will shortly follow suit as the winter months approach and energy rates continue to rise.
Instead of buying online you can now walk into your local Expert Hardware Store, view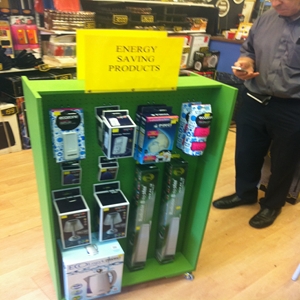 the products  and ask an Expert member of staff any questions you might have.
The following is a list of products we now supply the Expert Hardware stores.
1: Automatic Radiator Bleeding Valve
2: Dry Cubes
5: Owl Energy Monitor (Micro Plus CM180 Model)
6: Pingi Reuseable Dehumidifier
8: Magnetic Radiator Reflective Foil
10: The Sunjar
13: Tanklok
If your local store doesn't have any of the above items in stock simply ask about it and they might be able to order it in especially for you!
Find your local Expert Hardware Store Here