Buy Irish Online (but only if you get value for money of course!)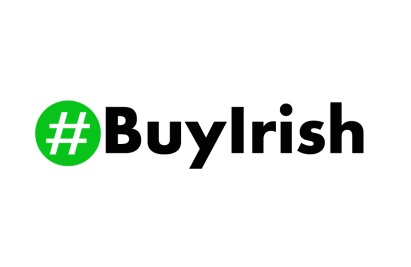 Go here to see some of our top Irish products in 2020
I happened to be in the post office early one morning a few months back week.
One of the local postmen was laying out his deliveries for the day in sequence of delivery and most of what he was dealing with was boxes of all sizes.
How their role has changed dramatically over the past few years and perhaps even more particularly the past few months.
Letters, postcards and christmas cards has been replaced by boxes of all weights and sizes as buying items online has never been more popular.
Perhaps one of the most striking aspects of the parcels laid out before me by the the postman was the fact that at least 50% of them carried Amazon branding.
I couldn't help wondering how many of these purchases could have been bought at equally competitive prices from smaller Irish based companies with an online presence?
How many could possibly have been delivered to these customers the very next day rather than a week or so later?
Logging on to Amazon, Ebay, Wish can no doubt be the convenient way to go no doubt about it but what happens when something goes wrong like the order does not arrive or it arrives damaged?
Speaking to a human being at the other end of a phone line can be an almost impossible task when dealing with these big guns whereas you will get a not automated voice at the end of the line when you call many small Irish businesses to deal directly and personally with the issue to hand.
Next time you are looking at ordering something (it might be something you have initially spotted on Amazon) please do a keyword search and see if their is genuine Irish based business that provides the same product.
Since Covid19 restrictions we are one of many small Irish businesses to have benefited from an upturn in sales but if more people did a keyword search on google as opposed to going directly to Amazon and the other big players our sales would undoubtedly be even greater.
We would use those extra sales to create employment for someone that really needs a job.
Visit the dedicated Irish products section of our website or visit our sister site Kerrymade.com  to see a growing range of locally produced products if you would like to "kill two birds with the one stone" and support two Irish businesses at the same time.
Before ordering online from the big players in the coming months please see if a genuinely Irish based company  can provide you with the same product. If there is and if they can give you decent value for money please give them the twist!
As an added incentive use code Buyirish2020 at checkout on any transaction on purchase.ie between now and the end of June and get further discounts on the already great prices we provide.
Alexa, can you ask them to buy from small timers in Ireland rather than global giants please?