What are you going to do to address rising energy rates?
We are giving away some free stuff again to help some of you get over the latest announcement of energy price increases.
All you got to do is comment below on what you are going to do to reduce how fast your energy meter spins around.
To help you prepare here is some useful energy saving tips which even a monkey could understand!
You could win one of these three lovely prizes.
1: Plug In Energy Meter – Allows you to check out exactly what each individual electrical household product is costing you to run.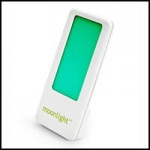 2: Moonlight Nightlight – A very energy efficient plugin nightlight designed with the same technology NASA use to light up the cockpit
3: Dry Cubes – Can reduce tumble drying time by about 30% and recently featured in thejournal.ie
Competition closes on Oct 31st and the winners will be announced here on our website on November 1st 2012.