Ecozone Mould Remover
This long lasting natural mould remover is non toxic and bleach free.
It works effective to remove black and brown moulds and helps to prevent mould regrowth.
This easy to use treatment is safe to use all around the house and is safe to use on most surfaces.
To remove mould or mildew effectively ensure the area is clean and dry before application then simply spray from the 500ml bottle onto the area you wish to treat. Allow to dry, then wipe off with a damp cloth. In situations where there is heavy scaling it may be necessary to repeat the application a few times.
This product is approved by both Cruelty Free International and the Vegan Society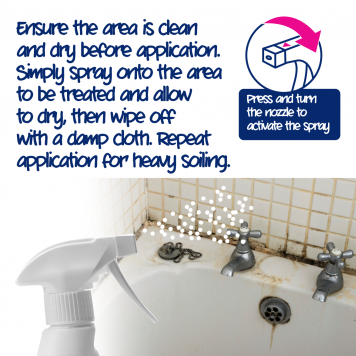 Related Products