Virtue Eco Toothbrush
The Virtuebrush is made with a 100% Bamboo Handle and soft bristles enhanced with activated bamboo charcoal.
This ergonomically designed toothbrush helps to lessen the burden of plastic on the environment which are hard to recyle and often end  up in landfill or our oceans and waterways causing harm to animals, birds and fish.
The moso bamboo used has many material and environmental virtues as it grows and regrows quickly after it harvests (up to 3 feet a day)
Approved by Dentists, the smooth bamboo handle on the Virtuebrush is Naturally Antibacterial while the Charcoal Infused Bristles are naturally effective at fighting plaque and can help whiten teeth by absorbing tannins which are the compounds found in coffee, tea and wine.
The Eco Toothbrush has been developed by an Irish company and carries the European CE marking. It features high quality dental grade bristles and is packaged with recycled and recyclable materials.
Now also introducing a soft or medium bristle option and kids toothbrushes in yellow or green.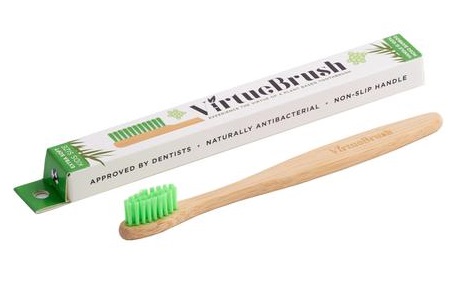 Also great accessories including a Bamboo Brush holder and even a bamboo toothbrush travel case.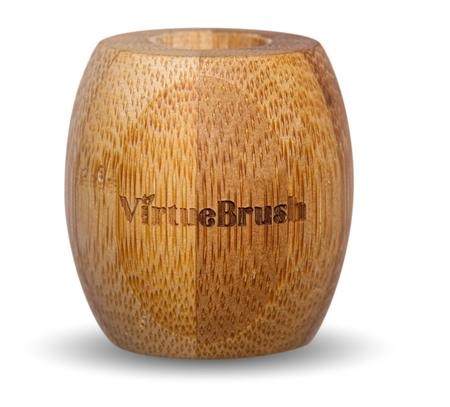 Related Products