Messenger Bag
For him or for her. The messenger bag is the perfect eco-friendly accessory for shopping. Pack your goods in an organised way without a single plastic bag.
What's inside the 19 bag pack?
8 x carrier bags
1 x shoulder bag
1 x bottle bag
8 x fruit & veg net bags
1 x handy outer pack(which looks quite like a lap-top bag!)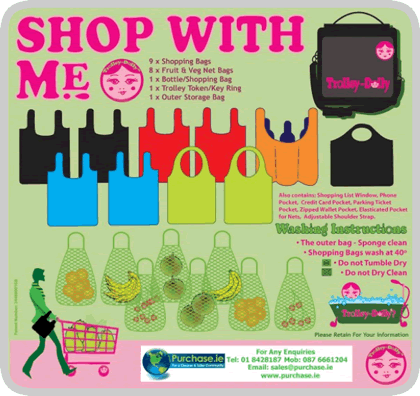 The interior bags are colour coded to help you pack easily.
There are also loads of handy extras on the outer pack, like a shoulder strap, pen, list, card and phone pockets, and a large zipped pocket for your keys, wallet or purse.
Also see Messenger Bags Sister the Trolley Dolly!
Related Products