Free Shopping Voucher Code for Customers
Are you an existing Purchase.ie customer?
Are you happy with the product or products you have ordered from us?
Are you happy with the Purchase.ie customer service?
Would you like a free shopping voucher on Purchase.ie redeemable anytime between now and the end of 2013?
If you tick all the above boxes simply visit the testimonial section and add your feedback in the comment field at the bottom of the page.
We will email you a unique shopping voucher code which will entitle you to a 5 Euro discount on your next Purchase.ie order which can be used at any stage right up and including December 31st.
Even if there is nothing you want right now it is well worth doing as you never know when you might come across something you really need on our store.
Basically we are looking for something like this one…
John Nolan says:
I had a lot of problems trying to heat my kitchen, turned up rad, sealed doors, bought blinds, I still found it had that nip in the air. Turning up the rad worked but, with price of oil i had to turn heating down to min. I did out of curiosity buy a rad booster, This thing is the job, it took me a morning or 2 to realise that the kitchen was warmer, I have also noticed I don't need the rad on as long or turned up as high. In time I will install more around the house, as I'm confident I will save alot on my fuel bill.
As you tend to hear on the shopping channels on TV "Well that's not all….!"
For a 10 Euro shopping voucher code submit an image and testimonial about the product you bought to sales@purchase.ie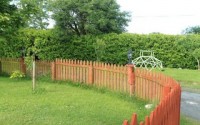 "And there is more….."
For a 20 Euro Shopping voucher code email us a video review of product to sales@purchase.ie or simply load it to youtube and send us on a link.
Here is Deirdre reviewing the Magno Balls for example
This offer will expire on April 30th 2013 but the code will still be redeemable to the end of 2013
Go to testimonial section and add your comment now