Gifts for him for Christmas 
So what gift to get him for Christmas this year? What did I get him last year again? Was it a shirt, a tie or a woolly jumper? So is Christmas 2013 the year of the socks, the autobiography or the aftershave gift set? All of these are lovely gift ideas which he sure will appreciate and thank you for but is Christmas becoming a bit like the movie Groundhog Day for him? Add an element of surprise this year and make Christmas 2013 that little bit more memorable. You might even make him giggle! Below we have outlined some unique christmas gift ideas for men in all their manifestations.
New Just In… Christmas Gift Ideas for Men in 2013
He Loves His Fire
Lots of men take great pride in how great a fire that can make and how warm it makes the room. We have just introduced a few new products which will really excite them.
It fire wood has a moisture content of more than 18% it is recommended that you leave it to continue drying out before using it and this Firewood Moisture Meter will allow the man in the house to get an accurate reading and decide to burn or keep any single fire log!
When someone comes into the room and compliaments him on the great fire he has created he can properly show off by pointing the red spot laser light on his new Infrared Stove Thermometer at the fireplace from the comfort of his armchair and tell them the exact temperature he has created.
And the Old Favourities…
The Sporty Man
Likes to jog and cycle and walk for miles.
Keep him safe on these dark evenings with a Bag Light. Add a Eco Bike Light which never requires replacement batteries for increased visibility.
The Better Safe than Sorry Man

Tries to be prepared for all eventualities'
Consider some Hydro Sacks in case of flooding or an Emergency Hammer and Seat Belt Cutter for the car. The Wrapseal Pipe Repair Kitsare a good way to be prepared if pipes are leaking. He will rest easier but hopefully will never need to use any of the above.
The Always Spend Wisely Man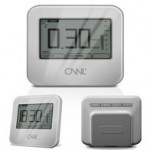 Would prefer to walk 10 miles ahead of paying a taxi driver.
With energy rates on the increase he can monitor spending with an Owl Electricity Monitor. Mind you he will probably lecture all the other members of the house about turning off lights. Christmas tends to be a time when a lot more waste going into our bins. The Binthrasher can help to squeeze it all in, instead of spend wisely man climbing on top of the bin in an effort to compress the waste whilst you encourage him with the words "break a leg"
The Motoring Man
You got him the Top Gear box-set last year but can't think of what else he would like.
The Solar Digital Tyre Gauge is always ready do use with no need for batteries, it can help to save on fuel by ensuring that tyres are at the sufficient pressure and has an integrated feature for measuring the depth of tyres. A Fold up Solar Charger For Car and Motor Home Batteries is a great device to either prevent the battery from going flat when parked up for some time. It can also be used to charge the battery and bring it back to life.
The Security Conscious Man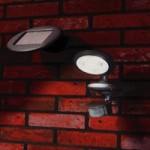 Always thinks what he has is what everyone else wants to acquire.
A Solar Outdoor Light with PIR Detector will provide you with mains free outdoor sensor lighting, which will light the way into the home and act as an alert when somebody is approaching. When oil prices are on the increase, so too is oil theft. To help secure the oil in the tank, the Irish designed Tanklok acts as a barrier and helps to prevent oil theft.
So consider something unique, unusual and perhaps even something they might consider a cool gift idea and see how surprised they are when they unwrap on Christmas morning.
Christmas Gift Ideas For Him Related Posted
Save on Christmas Orders and Raise money for Philippines Typhoon Fund
Practical Christmas Gift Ideas to Suit All Budgets
Christmas Gift Ideas for Children
Deadline dates for Christmas Orders 2013