Back at School Products to Get 
So one month back at school already imagine!
At this stage the school books are probably long sorted out, the school uniforms are paid for and all the other day to day essentials are taken care of.
So what items might prove useful for school goers over the duration of the school year ahead?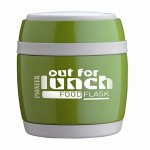 Food Flask
As the cold weather begins to set in your young Jimmy or Jenny might appreciate a nutritious hot lunch during the daily grind of a school day. Simply heat the lunch in the morning and fill it into your food flask and it will stay hot all day long. At  break time unscrew lid, empty contents into lead and use full up spoon that comes with flask to scoop up the food. Comes in Pink, White and Green.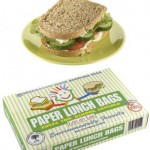 Paper Lunch Bags
Any  school involved in a green schools initiative should be encouraging parents to invest in these paper lunch bags. For too long school bins have been full of cling film and tin foil which can not be recycled and will not decompose when it goes to landfill. Not only is this an eco alternative it is also Irish made so you will be doing your little bit for the local economy.
With the evenings shortening as we get ready for winter this great solar powered product is designed to is worn over your shoulders so it can fit over any backpack or bag. It will ensure cyclists and pedestrians are visible and safe when on the commute. To recharge simply put bag lite on window sill when not in use.
Water Powered Calculator
A rather cool calculator for the little number cruncher in your life. Since you are now paying for water you might as well be using it to power your devices where possible.
Sometimes we think we should send these to all the senior staff in Irish Water and the government ministers who predict people Irish households can beat the water charge and effectively get paid through the €100 rebate.
Boys Dual Size Super Light Wellies
Three times lighter than traditional wellies these navy boys wellies from Demar are made from the same material as the well known fashion brand Croc. Removable liner makes them dual size. Built in reflective strip for safety after dark and pull chord at top to tighten.
Girls Dual Size Super Light Wellies
The same wellies in Pink for the girls but if the boys prefer this colour when having a kick around with their friend then more power to them.