Eco Delicate Laundry Liquid
This fragrance free new delicate laundry liquid from Ecozone is non-bio, non-toxic, plus asthma and allergy approved.
Made from a unique formula which is ideal for those with the most sensitive of skin and ideal for washing baby clothes.
The formula is fragrance-free, therefore no perfume has been added to avoid inhalation issues while hand washing.
Although a delicate formula, it handles dirt with ease so there's no comprising on washing performance.
For a light scent add an Ecozone Fabric Conditioner dose to your load.
Do not add Fabric Conditioner's directly to fabrics.
Always follow instructions.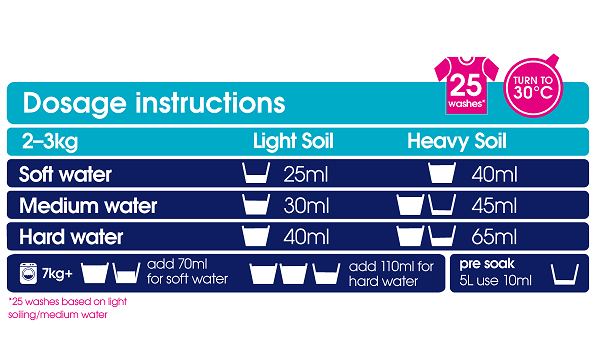 Benefits of Delicate Laundry Liquid
Gentle formula appropriate for hand washing
Suitable for silks, wools and other delicate fabrics
Free from perfume & colourants
How to Use Eco Delicate Laundry Liquid
1) Follow the washing instructions on your clothes.
2) Use the dosage table to add the correct amount of liquid to your machine drawer.
3) Select a suitable wash programme for your washing machine. Alternatively, use 40ml/1 cap of liquid to water to hand wash.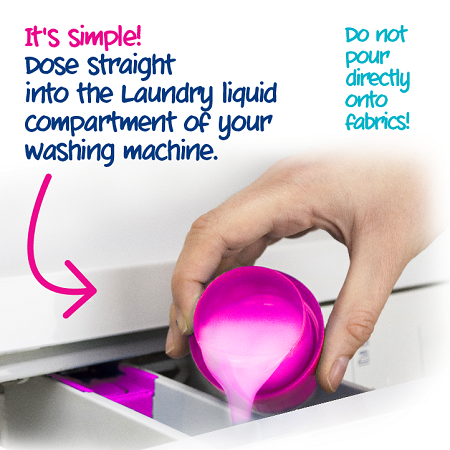 Eco Delicate Laundry Liquid Ingredients
Aqua, Sodium Laureth Sulfate, Laureth-9, Laureth-3, Sodium Coco Sulphonate, Propylene Glycol, Sodium Chloride, Phenoxyethanol, Sodium Citrate.
Related Products