Eco Drain Unblocker - Septic Tank Safe
Designed to be used in sinks and toilets, this eco drain unblocker from Ecozone breaks down soap, organic residues, grease and toilet paper without causing any damage to your septic tank or plumbing system.
The advanced natural enzymatic formula can work through almost any blockage in your toilets, shower, bath or sinks.
Comes in a 1 litre bottle which should be enough to clear two blockages.
This product has not been tested on animals and has been endorsed by the Vegan Society and Cruelty Free International.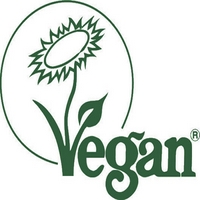 How to Use the Eco Drain Unblocker
1: Shake Bottle Well.
2: Pour approximately half the bottle (500ML) down the drain of the affected area.
3: Leave overnight without turning on taps.
4: Use warm water to rinse through the affected area and drain away the formula.
Eco Drain Unblocker Ingredients 
Aqua
Calcium carbonate
C12-14 oxoalcohol polyglycolether
Glycerin
9EO
Propylene Glycol
Sodium lauryl sulphate
Xanthan gum
2-Oxapanone homoplymer, oxydi-2,1-ethanediylester
Parfum
Zinc salt of ricinoleic acid
Lipase
Amylase
Choline chloride
Sodium Suplhate
Subtilisin
Bacterial culture, non pathogenic
Cullullase
Colorant
Methyliso thiazolone
Benziso thiazolone
Craboxymethylcellulose
Related Products