Drain Cleaning Sticks
Placing these drain cleaning sticks in your sinks and replacing once a month will ensure you have an effective drain blockage prevention system in place which is safe to use with septic tanks.
Approved by the Vegan Society and Cruelty Free International these Enzymatic Drain Sticks from Ecozone will break down almost anything that gets through the plug hole of sinks and will help you to prevent bad odours as well as blockages.
Use the drain cleaning sticks to ensure you avoid expensive and unnecessary call out from your plumber.
Each pack contain 12 sticks ( a one year supply)
See Drain Cleaning Sticks Product Video
How to Use the Drain Sticks
Simply place stick in the plug hole.
Remember to replace once a month.
Drain Cleaning Sticks Ingredients
Propylene Glycol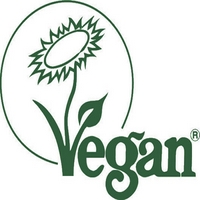 C12-14-oxoalcohol polyglycolether
Xanthan gum
9EO
Amylase
Parfum
Celullase
Lipase
Subtilisin
Benzisothiazolone
Methylisothiazolone
Colorant 
Wheat flower
Craboxymethylcellulose
Bacterial culture, non pathogenic
Zinc salt of ricinoleic acid
Glycerin
Sodium sulphate
Choline chloride
Sodium lauryl sulphate
Clcium carbonate
2-oxapanone, homoplymer, oxydi-2,1- Ethanediylester
Related Products