Smart Wifi LED Bulbs 
These new smart wifi light bulbs are a revolutionary change to lighting in your home. These bulbs are  Wi-Fi enabled, multi-coloured, energy efficient smart LED light bulb that can help you relax or concentrate, change the atmosphere of a room, or bring a party to life.
The Smart LED Bulbs are controlled fully by a phone APP and are compatible for voice control as they can be used in conjunction with both Amazon Alexa and Google Home.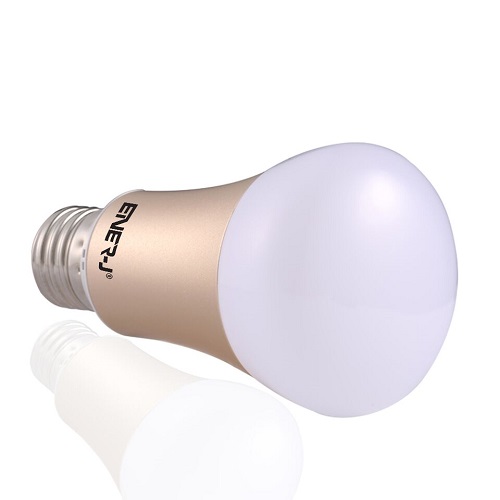 Turn on and off bulbs by talking to them, set timers for when they go on and off and control the brightness of the bulb, the colour of the light it illuminates and even through the app select beautiful themes and scenes which can be reflected through each bulb.
The Smart bulb used in conjunction with the Energy J App (if using in conjunction with Alex it is best to install the Smart Life App) allows you to turn on and off your lights at anytime even when you are not on site at the location.
The Smart bulbs are very energy efficient also burning just 5 to 6.5W per hour whilst giving the lighting output equal to a standard 40W bulb.
Watch Set Up and Use Demonstration of Smart Wifi LED Bulb
Smart LED Bulb Product Features
Base types: B22 Standard Bayonet Fitting or E27 Standard Screw In Fitting
Light source: LED
Input: AC: 110-240V
LED initial flux: 450-500lm
Material: Aluminium + Plastic
Power: 6.5W (Daylight White: 5W; RGB: 6.5W)
Energy Saving: Equivalent to 40W incandescent in 100% white colour.
Easy Installation: Can be easily fitted instead of ordinary incandescent or CFL light bulbs.
Colour changing: Colour choices by remote controller, via APP by Wi-Fi 3G 4G in smart devices.
Note: 5G frequency band Wi-Fi net is not supported at present.
Related Products