Solar Tree Set 
Normal Price €14.95
On Sale Price €11.95
Wonderful Tree Lighting set from Kingavon with flexible branches and transparent leaves that can be shaped as desired.
Each set comprises of three branches each of which includes  20 pieces of warm white LED's  (60 LED in all)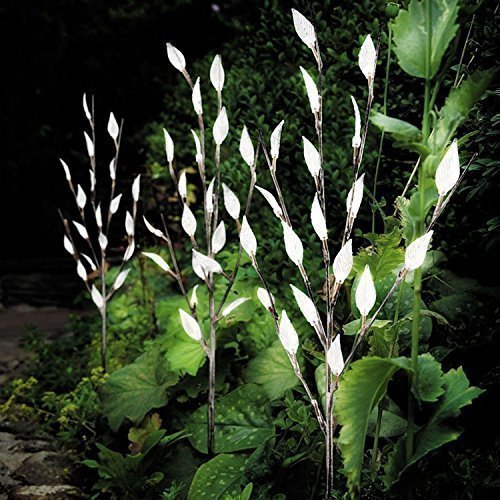 It is manufactured from strong wire and acrylic and is ideal for outdoor use such as decorating your garden, paths or borders.
Charged by UV light it will turn on at dusk & off at dawn automatically & can last up to 8 hours on a full
The Soar tree has a charge time of 6-12 hours (approx).
It is easy to install with no electricity required the Solar tree has 2 light modes of solid or flashing.
It requires 1 x AA 400mAh Ni-MH rechargeable battery which is included & is suitable for all year round use.
Approx Height: 60cm Lead Length: 1m
Tree Space: 50cm
Related Products