Arias Elite Wind Chimes
Listen to the wind sing with these great classic designed wind chimes that produce a wonderful contemporary sound. Part of the Arias Elite brand these chimes are available from Purchase.ie in silver, bronze, green or black and in sizes from 15 inches right up to 56 inches.
Hand crafted and hand tuned the Arias Wind Chimes they provide outstanding sound quality at an affordable price and are made high quality materials built to last many years.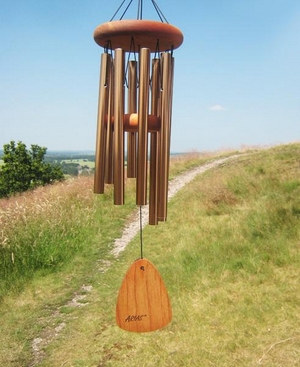 Solid redwood components give the chimes a classic, flowing look
The tubes are hung in a traditional zigzag design with UV resistant nylon cord and an attractive silver ring allows for easy hanging
Thick walled aluminium tubes are hand tuned to create great sounding wood chime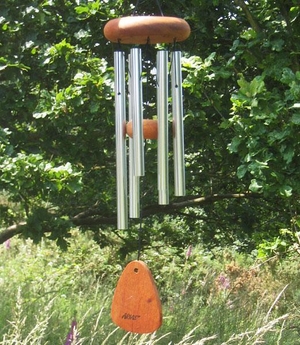 The circular base, striker, and wind catcher are made of solid American redwood and are varnished, with a matt finish, to bring out their natural beauty.
Each set has 6  chimes all threaded on rot-proof nylon line and attached to a hanging ring.
Watch Arias Elite Wind Chimes Video
Related Products