Rad Booster - Radiator Reflector Panels
Rad Boosters designed by Waterford man Kevin Brophy and are inserted behind your radiators. They will heat up your room up to 46% faster (See test results) and save up to 20% on your heating bills. Each box comes in packs of 2 panels each panel measuring 1200mm x 500mm.
Rad Boosters are currently in redesign and are currently unavailable to buy.
We suggest you consider radiator reflective foil as an alternative.
It is estimated that 40% of the heat from radiators is lost in the wall behind the heater. The Rad Booster is made from a twin layer of industrial aluminum and corriboard backing. The twin layer gives the Rad Booster a highly reflective surface with a very low conductivity backing. This combination gives the optimum conditions for returning radiated heat back from the wall and thus saving you energy.
Features and Benefits of the Rad Booster
Versatile and suitable to install behind all conventional radiators no matter what size.
Easy to install and no need to remove radiators to do so.
Works by a two fold mechanism. First it reflects heat back into the room heating it up to 46% faster. Secondly it returns heat back into the radiator so that the water in the heating system returns to the boiler hotter and reduces the boiler firing and hence reduces your heating costs.
Easily removed from wall when painting and decorating and reusable afterwards.
Once off payment that will last for years and years.
Will pay for itself within one winter season.
Irish designed and manufactured product.
Meets all safety and fire retardant standards.
Work effectively even with radiator cabinets fitted
Dimensions 600mm x 500mm
Installing your Rad Booster Panels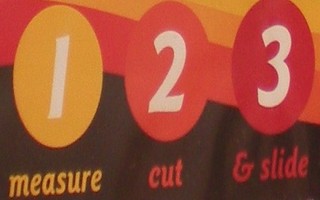 1: Hold the Rad Booster panel over the top of the radiator about 50-80mm in from the side edges so that it will not be seen from either side after installation.
2: Find the bracket at the back of radiator and mark its position on the Rad Booster.
3:Where marked cut the Rad Booster from the bottom up, but not all the way through.
4: Slide the cut section of the Rad Booster over the bracket until it disappears behind the radiator.
Small Sized Radiators: Half a panel should be suffice. Cut panel in half first. Cut through the half panel on either size so as to fit behind the two brackets of the radiator comfortably.

Medium Sized Radiators: One panel should be suffice here. Again cut through on the left and right hand side so as to neatly fit behind the brackets.
Very Large Radiators: You will need 1.5 to 2 panels. If required use staples or clips to attach the panels together.
Click Here to View BER Assessors Test Results on the Rad Booster
Related Products