What did happen and what should happen on with Water Charges?
In the run up to February's general election we saw a number of televised leaders debates on RTE, TV3 and other channels. What we learned was little more than the fact that no clear winner ever emerged from any of the debates. When all the votes were counted and the seats were allocated it was hardly a surprise that no clear winner emerged from the election result either.
What was curious however during the course of the election was that Irish Water and
water charges failed at any stage to become a topic of debate.
A few days after the election Fine Gael TD Simon Coveney was interviewed by RTE on Prime Time. All of a sudden the possibility that water charges might be abandoned was back on the table. For the past two months Irish Water seems to have been the only topic worth discussing as far as our public representatives are concerned.
This comes at a time when the banks are repossessing homes all over the country, the health service is in a mess with mental health budgets shamelessly getting cut. Our nearest and dearest economy trade partner Britain are threatening to leave the EU and there is a huge housing crisis emerging throughout the country.
Our public representatives though continued to focus on water and it wasn't until yesterday when a guaranteed fat salary for the next five years became seriously under threat that their principles inevitably got washed down the drain pipe.
It became very apparent to the Fianna Fail and Fine Gael negotiating teams as they entered talks yesterday that it was becoming a case of last chance saloon.
It finally emerged last night that an impasse has been reached on the continuous issue that is Irish Water.
It would appear (at the time of writing at least) that water charges will be suspended so that people can get paid to sit down and talk about how to implement them the next time.
In the meantime however people will continue to use water and the cost of getting water to our taps will need to be found from somewhere so expect more cuts to the budget for the likes of mental health.
Here is a very brief 5 point summary of Irish Water
1: The initial set up costs of Irish water were unnecessarily excessive and some of the fat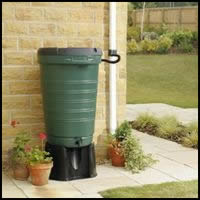 salaries that senior management get paid is unjustified.
2: The cost per litre that Phil Hogan and his colleagues initially tried to charge us was excessive and his threat to turn down water supply to a trickle angered people who were struggling to make ends meet. Even those who had grudgingly forked out for the household charge and property tax felt that water charges was the straw that broke the camel's back.
3: Water conservation became a hot topic in Ireland as approximately €540 million of public money was used to install water meters throughout the country. Demand for water saving products that help conserve water rise rapidly.
4: Just as the vast majority of water meters had been installed Minister Alan Kelly announced that they won't really be used at all as the decision to charge for water based on usage was abandoned to be replaced by a fixed charge. Demand for products that help conserve water stall completely almost overnight.
5: A €100 water conservation grant was introduced for people who signed up for the charges even though the introduction of the fixed charge meant that there was no incentive whatsoever to use this money to install products to conserve water. Nobody that receives the grant spends it on water saving products.
And here are five things on what should happen
1: It is important to remember that water is an invaluable natural resource but it does not make its way to our taps without an expensive and thorough process. Day trips to water treatment plants need to be arranged by Irish Water for those that argue "sure we are an island surrounded by water" or "sure it is always raining in Ireland we have plenty of water". They got to be shown it doesn't just miraculously run from our taps. By this I mean the likes of Paul Murphy from the Anti-Austerity Alliance who seems like the kind of guy who won't be happy until unemployment reaches 50% and Denis O' Brien writes personal cheques every week to every individual in the country who is not working.
2: I recently heard Ruth Coppinger of the Irish Socialist Party say that "if water charges was about conservation why are the leaks not fixed?". I think Irish Water should send Ruth out for a day with the guys who fix leaks so that she might understand that this is not a very straightforward process. Our water system was ignored by successive governments in this country for decades. It is a complete mess. Starting now and for the sake of the generations to come we need to contribute in some way for this matter to be addressed properly.
3: It goes without saying that access to water should always remain a basic right for everyone no matter what their financial circumstances might be. Everybody should be entitled to a basic free water allowance. This allowance should be based on the number of people in the household. If you go over the allowance you pay for it. It s a bit like going to the supermarket. You are after all expected to pay for your groceries. Those who are wasteful of water should pay more than those that respect it. Under the current system a person on €250,000 per annum with a swimming pool and 10 bedroom house could be paying the exact same as a family of four in a one bedroom apartment with a total household annum income of less than €20,000.
4: Motor tax charges need to be reduced if some of the money from motor charges is being
used to fund Irish water. Motor tax and water charges should have absolutely nothing to do with each other and need to be mutually exclusive. This "we already pay for our water" argument needs to be put to bed for once and for all.
5: I am neither a Green Party member nor a supporter but I firmly believe that Eamon Ryan should be appointed as Minister of Environment or at least given some senior role in the revised implementation water charges. He is the only elected politician that seems to be able to speak any sense on the topic.
Will the floating voter walk over water to a different candidate based on their views on the future of Irish Water?
Probably not!
It didn't come up as a deciding factor in the last election after all.
However it does look like another election which produces a more decisive result would be the best way forward for this country right now.
It won't happen though. Not when five years of fat salaries are at stake.
Prepare for a watered down indecisive minority government for the next five years or so.