Products to have at home before Holidays and things to bring with you! 
As we enter the last month of the summer holidays and the weather continues to dissappoint thousands of Irish people are booking last minute holidays abroad as the seek desparately for the sighting of a little yellow shiny thing in the sky.
Below we look at 5 products that are well worth investing in for your home before you go on holidays and 5 products which you might well wish to bring with you.
Products to have at home before you go on Holidays
This water timer can be set to come on at a certain time each day and for a certain duration to ensure that your flowers and plants get the water they need. Ideal for greenhouses and polytunnels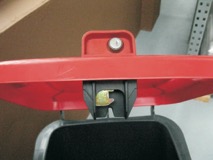 The gravity bin lock will ensure that the lid will not blow up and scatter your rubbish around the garden, and also ensure that nobody will be able to slip anything in and increase the weight of your bin.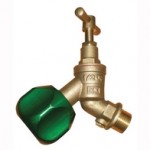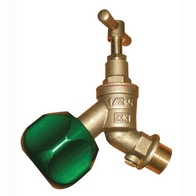 The outdoor water tap lock secures the tap so that nobody can use it without first removing the lock with the unique magnetic key that comes with it.

Use this Dummy Camera to give the impression that there is CCTV active in your home to deter those burglars. Powered by solar power this will keep light 24 hours a day 7 days a week.

The PIR security light can be fixed to the wall and is solar powered so it has no running costs. 80 LEDs produce a powerful lighting output of 900 Lumens ensuring a 9 meter professional security lighting range.
Products to bring with you  on Holidays
Instead of having to search for that adapter that you had for last year's holiday, why not try this Double Port Solar Charger which allows you to charge two devices at one time while you relax in the sun.

If you are going to be braving the elements and take to the campsites this year this solar radio is a great accessory to have. Charged through the solar panel or by winding it up you can have endless hours of entertainment. Not only this but you can also use it to charge your mobile phone and use it as a flash light too.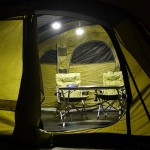 This Lumi USB rechargeable outdoor light is a great item to have while camping. This super bright light is charged through usb and will light for up to 12 hours per charge.

The Kelly Outdoor Kettle Kits are a great product to have when camping and is so easy to use. Simply gather up some dry grass and twigs and light them in the base of the kettle to heat up the water or whatever you want to cook.
If you are going to be staying closer to home this year, with the current weather you will definitely need a good pair of welly boots. These boots are made out of a light weight material making them 3 times lighter than normal wellies making them more comfortable to wear. If you are bringing them abroad it will even save you on luggage costs. There are four options in all sizes for Girls, Boys, Ladies and Gents.