Gardening Tips 2013
The summer has arrived and hopefully it proves to be a sun filled few months allowing us plenty of time in the garden.
Below we outline a number of tips which can help your garden look great in 2013 whilst also helping you to reduce your energy bills, your water usage and your waste charges.
Save water whilst gardening.
During the summer months it is estimated that 50% of the overall domestic mains water used in Ireland is for gardening purposes. With water rates on the way we really need to start reducing this or risk paying through the nose just to use water.

Water Butts have become very popular in Ireland over the past few years. They allow you to collect rainwater from the downpipes of your home and use it for gardening purposes. When the 200 Litre Wate Butt is full the special diverter included in the Water Butt kit reverts to allowing the water to flow down back down the drainpipe.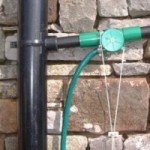 Greywater Recycling Kits are designed to recycle shower and bath water to your garden hose pipe from a sealed mains drainage system. Great to use as part of a drip feed irrigation or to wash your car or patio. It also helps to reduce pressure on your sewerage system.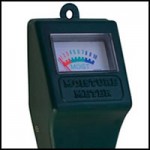 Moisture Meters help to ensure that your plants are watered to the correct level and not over-watered which many of us have been guilty of. Simply insert the meter to the root level of the plants and check the reading to see if water is needed.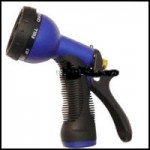 Water Saving Hose Nozzles will restrict the flow of water which comes from garden hose without compromising the water pressure. It allows for seven different water spray patterns and is made of chrome so it should last a long time.
Use mains free energy solutions to decorate your garden
It is always nice to have some outdoor lighting and water features in the garden during the summer months but if you are using mains power to run them it can add up on your energy bills.
When you opt for solar powered products you can eliminate this ongoing cost. After the initial purchase you got energy for free!
Sun Jars make for a very pretty garden feature. The product is made from a traditional mason jar with a solar panel powering the internal led bulb. They come in three colours yellow, blue and pink.
Solar Globe Lights are made using beautiful Italian Munaro glass. And come in four different colours. They provide a stunning lighting display to make your garden landscape look spectular. Available in four different models
Solar Powered Party Lights are a great way to set the tone for any special occasion such as barbeques and garden parties. Available in all white or multi-colour options. Each set contains 20 lights on a 20 meter string.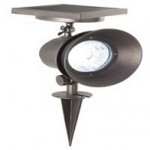 Solar Garden Spotlights use 10 double sized LED lights to emit a super bright garden light with a 10 meter range. Great to light up garden paths or your driveway or as to focus on any particular garden features such as a tree, rockery or a fountain.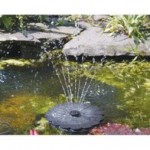 A Solar Powered Fountain is perhaps the most practical way to add a water feature to your garden without adding to your energy bill. Works effectively on any freshwater pond which is 10cm deep and will work during daylight and at night.
You can view information about many other energy saving outdoor lighting products here.
Create your own plant food and compost
Why pay for plant food and compost when you can easily create it yourself?
An indoor composter kit offers you an easy way to treat your food waste and turn it into both a nutrient rich fertiliser and a high quality compost. It will also help you save on your waste charges and help to eliminate fruit flies and bad odours from your kitchen.
Use biodegradable seedling pots
Biodegradable seedling pots allow you to drop new plants directly into the ground without having to remove them from their casing. This ensures that the roots are not disturbed during the planting process and you don't have to deal with disposing of plastic pots.
Manage weeds in an eco friendly fashion
Irish Organic Weedkiller contains only natural ingredients and it is safe for children and pets to engage in the area within 20 minutes of spraying. Great to use in the garden, on vegetables, on shrubs or in hard areas.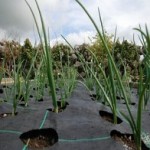 The Growgrid is another Irish made product which is essentially a weed control membrane sheet with holes punched at regular intervals. Helps make spending hours on your hands and knees pulling weddlings and tinning vegetables a thing of the past.
Keep your garden litter free and your paths and patio super clean.
Neither you nor your neighbours for that matter are likely to feel at ease having litter circulating around the garden.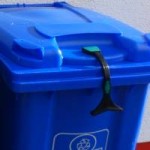 The Bin Strap allows you to easily secure your wheelie bin lid from opening during windy conditions and most importantly ensures your waste remains in the right place.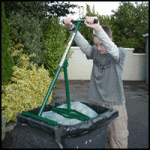 If you are struggling to get all your waste into the bin in the first place rest assured with the Bin Trasher which helps you to easily compact your bin waste providing up to 40% more space in your wheelie bin.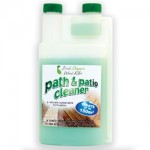 Finally keep your paths and patios clean all summer long with Irish Organic Path and Patio Cleaner which is made from a natural probiotic bacteria which eats dust and dirt providing sparkling clean results.
Get forth and go gardening and lets hope we don't spend the next few months talking about that R word!
Related Links