Get a Free Gift with Purchase.ie Online Orders in April
As Purchase.ie celebrate getting shortlisted as a finalist for Irish Green Retailer of the year in 2012 we will like to you to share our joy by giving you a free gift with your orders in April.
When you spend just €30 in any one transaction on Purchase.ie order during April we will include a free Solar Powered Window Light with your order as long as you also use the promotion code freewindowlight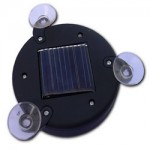 The Solar Powered Window Light normally retails from Purchase.ie for €7.95.
It includes 3 bright LED lights and it can be mounted on windows or indeed any smooth surface through the included suction cups.
Powered by the integrated solar panel on one side it will give you a nice energy free light at night-time.
Best of all you won't even have paid for it in the first place!
Just remember spend more than 30 Euro and use the code when ordering!
So getting shopping now to get your free April gift.