Fathers Day Ireland – Gift Ideas 2014 
Fathers Day 2014 will be celebrated in Ireland on Sunday June 15th. With the World Cup starting just a few days before on Thursday June 12th it might be difficult to prise some Dads away from the television this year so be sure to get him something that will impress and remember most Dad's love the idea of saving money!
Below we offer 12 money saving Fathers Day gift suggestions which can help Dads all over Ireland win one over against greedy energy suppliers and the much maligned Irish Water which cost 2 Billion Euro to set up.
Remember we are running a free delivery promotion until the end of May. Just insert the discount coupon code Maydelivery at checkout when ordering online or call us on 01 8428187 to order over the phone.
Fathers Day Gifts Under 20 Euro
1: Water Saving Showerhead – A very topical gift idea at present given all the talk in the media about water charges. Replaces existing shower head and reduces water flow by up to 50% without affecting the water pressure. Will save a typical family of four over 100 Euro per year on water charges and even more on your energy bill when you take into account the costs of heating the water. Price €19.95
2: Blade Saver – A product which featured on the Dragons Den on RTE in 2014. It will re-sharpen your blunt razor blades used for shaving and help them last ten times longer. Typically will save someone that shaves regularly about 50 Euro per annum. Price €9.95
3: 100 LED Solar Outdoor Fairy Lights – Normally retailing at €39.95 these Solar lights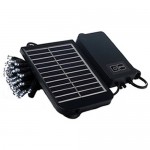 are down to 19.95 at present and are available in white, blue or multi-colour options. Very attractive all year around and even if they were used just at Christmas time it would save over 40 Euro on your energy bill when compared with mains powered fairy lights.Normal Price €39.95 Solar Outdoor Lighting Sale Price €19.95
Fathers Day Gifts Under 50 Euro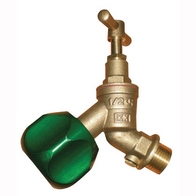 4: Outdoor Tap Lock – Another popular item with customers at present with the impending water charges to the forefront of the minds of many people. Fears definitely seem to exist about water theft and even children carelessly forgetting to turn off outdoor taps. Using a magnetic key (2 Keys come in pack) it fits the vast majority of taps without the need for padlock which tend to rust up and seize when used outdoors. Price €28.95
5: Firewood Moisture Meter – If your father has a stove or a wood burner he is sure to appreciate this product. It gives a reading of the moisture content of firewood. If it is more than 18% it is advised not to burn it as it is a waste of energy and can create creosote which is a major cause of many chimney fires. Price €29.95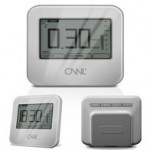 6: Owl Energy Monitor – If your father likes gadgets and numbers this energy monitor will provide hours of entertainment. The sensor clips on to the over-wire at your energy meter. Check your latest energy bill to see what you are paying per KW (probably about 0.20 cent) and insert this information into the wireless monitor. Then you can get a live feed on the monitor on what you are spending per hour on energy in your home. Turn the kettle on and you will see it instantly shoot upwards. A great way to understand your spending better and to adjust behaviour patterns (like boiling the kettle four times before you get around to making a cuppa) and save money on energy bills. Price €43.95
Fathers Day Gifts Under 100 Euro
7: Water Butt Kit: Another popular product at present for those with an eye on water charges this 200 Litre Water Butt comes complete with a stand, a downpiper connection kit, a tap and a childproof lid. It allows one to collect rainwater from downpipes and use for watering plants and even washing the car. Price €59.95
8: Radfan: Perhaps not top of the shopping list for everyone during the month of June but this award winning product is worthy of a mention all the same. It sits on top of your radiator and blows warm air into the centre of the room when your radiators are switched on. Helps increase room temperature, heat the room up faster and ensure that the heating doesn't have to be on so long. Price €59.95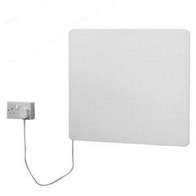 9: Eco Panel Heater: Another one of our products which tends to be more popular during the winter months but as it is on offer at present it is worth a mention. With an energy output of just 400 Watts when on it full power mode this panel heats up rooms quickly and economically. Its slimline design ensures it doesn't take up much space and as it is cool to touch it is safe to install in homes with children or pets. Normal Price €124.95. May Special €99.95
Fathers Day Gifts 100 Euro Plus
10: Solar Powered Water Butt Pump: Whilst installing water butts is a great way to cut down on the use of mains water it can cause a bit of frustration for many as they have to revert to using a watering can instead of using the garden hose. This solar powered pump however allows you to attach the hose to the rainwater supply you have collected and save a lot of time and hassle when watering plants or washing the car. Price €134.95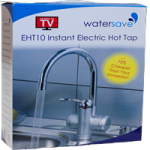 11: Instant Electric Hot Water Tap: A very popular product with our customers particularly during the summer months when switching the heating on or turning on the immersion just to heat water is something you would rather not do. By replacing your existing kitchen tap with one of these you will have hot water whenever you need it. Price €197.95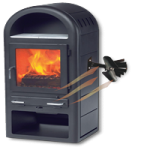 12: Heat Powered Stove Fan: The heat created by your fire acts to turn on this fan and distribute the heat from the stove around the room more evenly. Like the Radfan this will ensure that your whole room heats up faster and more effectively. Price €119.95
Fathers Day Gifts 2014 Useful Links