Fathers Day Competition – Win a Night in Kerry for 2 and More Great Prizes
Purchase.ie, the home of some of the best Fathers Day Gift Ideas in Ireland is searching for Irelands Top Eco Dad.
If you believe you or somebody you know is one of Ireland's leading green giants this competition is not to be missed as you could win one of 5 great prizes including a night for 2 including Breakfast at a leading four star guesthouse on the Ring of Kerry.
The competition will coincide with Father's Day which takes place on Sunday June 21st this year so we will  be announcing the prize winners on Friday June 19th.
The top prize is a night for 2 at the wonderful four star Brookhaven House in Waterville on the Ring of Kerry.
This wonderful Green Tourism Business certified accomodation overlooking the Atlantic Ocean and Waterville Championship Golf Course is known for personal service and comfort. It is surrounded by a colourful garden which has a river running through it. The facility is on the doorstep of golf, hill walking, watersports, angling and horse riding.
To enter this competition please tell us why you or the person you are nominating deserves to win the title of Eco Dad of the year.
People that entered the competition in previous years have said things like
My dad planted lovely birch trees to enhance our home and now they are full of birdsong and look so beautiful. they have enhanced the landscape in our area……
I want to nominate my Dad for all the years he spent roaring at us to turn off the lights when we were finished in a room! He was rescuing items from being dumped and re-using them for years….
My husband, the father of our three wonderful children has got them involved in growing their own vegetables. they are in charge of watering them every night under his supervision and are always eager to report any progress in the vegetable patches.
So simply use to comment box at the end of this post to submit your own entry.
The full list of prizes on offer is as follows.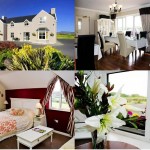 First Prize: One Night Stay at Brookhaven House for 2 Including Breakfast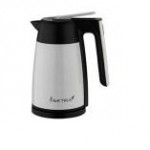 Second Prize: Vektra Eco Kettle – Flask sytle kettle. Switch on once and water remains boiled for 4 hours.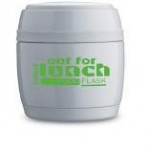 Third Prize: Out for Lunch Food Flask– Ensures your home cooked lunch will remain boiling hot all day during the winter. Also ensures salads will remain perfectly cool on hot summer days.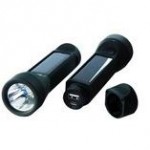 Fourth Prize: Solar Flashlight – Produces a strong bright light. Recharges by daylight or through usb and doubles up as a powerbank so you can completely recharge a smart phone.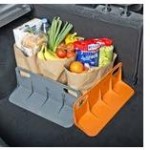 Fifth Prize: Stayhold – New clever Irish design product which grips onto carpet in car boot and ensures objects don't fall over. Will prevent broken eggs and sour smell odours in your vehicle.
Comment below with why you are the person you are nominating should win and we will publish a list of the five winners on Friday June 19th.
Good luck!