Christmas Gift Ideas for Her 2013 
Some of you might remember the time some years back when the wonderful Coronation Street character Les Battersby treated Janet to a deep fat fryer as an anniversary gift. To say she sizzled with anger is a mild description of what ensued.
So gents, be careful this Christmas and please don't offend.
Here is a few of tips on what we feel are 10 of the best and most unusual Christmas gift ideas for her 2013.
If she deserves some lazy time….
What better way to properly relax than lighting a few Eco soy candles which come in Tin Sets or Glass Tumblers if you are feeling more generous. They are completely free of any toxins or synthetic materials and come in five wonderful fragrances.
If she is the Light of your life…
She deserves a symbol to signify this fact. A very seasonal idea might be a Solar Candle Light, a safer option in any home than the traditional candle and a light that will never burn out. Just think of all those cheesy lines you can use when handing over this gift!
Another popular lighting gift idea for the girls is a Sun Jar which is made from a traditional mason jar with an integrated LED light and Solar Panel. It comes in Yellow, Pink or Blue. A really cute gift and a great chill out light for romantic nights in.
If she is the geeky type, always on the iPhone…..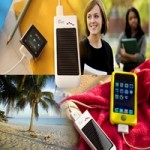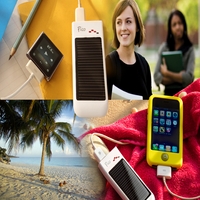 Treat her to the Freeloader Pico Solar Charger. This cute and lightweight pocket sized accessory will charge all portable devices and comes with 5 adapter tips so you can use it on the IPhone, the iPod or just about anything. The pico will help avoid panic setting in when the "battery almost empty" message flashing on the screen. Best not mention you think she is a geek though!
If she loves her clothes and likes to keep them in tip top condition……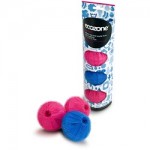 Lint catchers might make a nice stocking filler. They can be inserted in the washing machine or tumble dryer and pick up any loose bits of tissue or fluff which can cling to clothes. Use Lint Catchers to keep the clothes looking like they are being worn for the first time all the time. If she lives in an old house dampness can lead to the smelly wardrobe syndrome.
A Wardrobe dehumidifier can be placed into the bottom of a wardrobe or in a drawer to absorb any dampness and keep all those fancy clothes looking and smelling fresh and feeling dry.
If she just loves to keep warm…..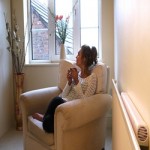 Some men will have you believe that women turn on the heat so that they can waste money however according to Healthkicker.com it is down to biological reasons that women feel the cold more so than men. If you want to assist her in having a cosy winter consider a Radiator Booster Fan. These are placed on top of radiators and blow the heat created from the rad into the centre of the room thus heating the room more quickly.
After Santa has arrived on Christmas Eve it is perfectly safe to hand over a Chimney Balloon to the lady in your life (Mind you she might hand it back and make you install it) Put simply the balloon is inserted in unused fireplaces and acts as insulation in helping to prevent heat loss and cold draughts entering your home via the fireplace.
Finally guys another reminder below on the consequences of getting it wrong this Christmas!
Christmas Gift Ideas for Her Related Posts
Save on Christmas Orders and Raise money for Philippines Typhoon Fund
Practical Christmas Gift Ideas to Suit All Budgets
Christmas Gift Ideas for Children