Dealing with the Wind in Ireland 
With wind speeds gusting at 52 Knots (60MPH) in Ireland yesterday I'm sure there was quite a few people had sleepless nights around the country. Others might have slept like a baby but were greeted with some unsavory eyesore when they awoke this morning and looked out the window.
Was the wheelie bin lid banging open and shut all night?
Was a loud whistling noise emanating from the chimney?
Did you look out the window this morning only to see that your garden got decorated overnight due to the wheel bin falling over and litter spreading everywhere?
Bob Dylan might suggest that the "Answer is blowing in the Wind" but we got a few solutions of our own to counter the wind and help you sleep better.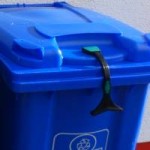 The Bin Strap
A new low cost Irish made product which is designed to be fitted to your wheelie bin and prevents the wind from opening the bin and blowing its contents around the garden. Also prevents you from annoying the neighbours and reduces the risk of a litter fine from the good people at your local authority.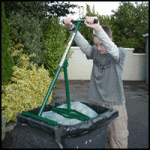 The Bin Trasher
Another Irish Made product which featured a few years back on the Dragons Den on RTE. The Bin Trasher allows you to easily compress your bin waste and create up to 40% more space in the bin. This means of course you will always be able to close the lid of the bin properly. This is available in too models for domestic (two wheel bins) or commercial (four wheel bins)
Gravity Bin Locks
The gravity bin lock will not only ensure that your bin can be secured against opening and shutting from the wind it also helps to prevent fly tipping. Using Internationally patented technology it will automatically open when placed on the tipper truck to be emptied.
Treat your wheelie bin kindly or it might just run away!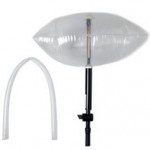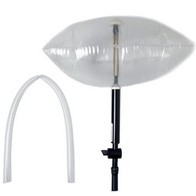 Chimney Balloon
One of the top selling products at Purchase.ie the Chimney Balloon will not only prevent cold draught from entering the room through an unused fireplace and prevent heat loss from the room by going up the chimney it also helps to prevent whistling noises coming from the chimney on a windy night. Designed to be placed in the chimney flue and is available in a number of different sizes to suit all fireplaces.
Other April News
Get a free gift with orders placed before the end of April