Water Rate Announcement to Happen Very Soon! 
An Taoiseach, Enda Kenny recently told the Dail that Water Charges will be known before the local elections which take place on Friday May 23rd this year.
Domestic Water charges have been on the agenda in Ireland since the Fianna Fail and Green Party coalition government and first came to the media attention back in 2008 as Ireland entered into an economic recession.
Six years later all we know at this point is that from next year, 2015, we will be paying water charges and that Enda Kenny has stated in the Dail that a "financial and business model for Irish Water" will be produced and debated before the local elections
He said within that report, the level of subvention and allowance will be set out and the average charge per household will be known.
See report from the Journal.ie here
We await now for the actual date details will be disclosed.
Will it be a case of April Showers for the Irish public or will the government wait until the Darling Buds of May to spring details of this impending charge on us.
One thing for sure is that if the water rate announcement turns into a PR disaster the coalition partners in government will be in hot water in the lead up to the May 23rd local elections.
Whatever way it goes, from 2015 we will have to go with the flow and pay for the water we use.
How can we Keep Water Bills to a Minimum?
Below are a list of water saving items which can offer you a very fast return on investment. Many of these items will not only help reduce your water usage but also help you reduce your energy bills as a result of using less hot water.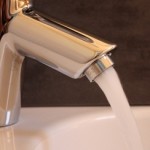 1: Water Saving Tap Restrictors: Reduces the water flow from taps to just 4.5 litres per minute without affecting the water pressure through a process or aeration giving an estimated 50% reduction in water output. Also ensures a splash free water spray. In kitchens a Swivel Tap aerator with a water flow of 7.2 litres per minute might be a more appropriate option.
2: Water Saving Shower heads:  An elegant chrome showerhead with 78 jet nozzles and three adjustable water patterns. Typically reduces water flow by 50% (to 8 litres per minute) without compromising water pressure. Wall Mounted models  (fixed showerheads) also available.
3: Shower water flow restrictors: If you want to save on water used whilst showering but would prefer to keep your existing showerhead the alternative is to fit a flow restrictor between the faucet and the showerhead connection. This can reduce water flow to 6.2 litres per minute (an estimated saving of 60%)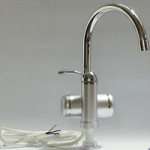 4: Instant Electric Hot Water Taps: Whilst waiting for hot water to reach your tap from your boiler or immersion a lot of cold water is often wasted. These instant hot water taps eliminate this problem and also ensure that you don't need to heat a full water tank and add to your energy bill when you only need a few litres of hot water.

5: Water Butts: Until such time as the Irish government decide to create a rain tax it is best to treat rainwater as a free resource. Water Butts are designed to be connected to the downpipes of your home so that when it rains you are collecting water. As plants tend to prefer rainwater to water from the mains a water butt will not only help reduce your water useage but also help your garden bloom.
6: Solar Powered Water Butt Pump: A common reason many people stick with the garden hose mains supply of water instead installing water butts and collecting rainwater is that it leads to having to revert to the tedious task of going over and back to the water butt to fill the water can. This wireless pump (which uses no mains energy) solves that problem and can pump up to 400 litres of water per charge.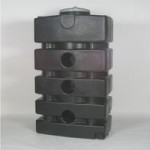 7: Utility Water Tank System: This utility water tank can store a huge 1,500 litres of water and can be bought with all the necessary accessories for you to create your very own rain water harvesting system. Not something you will bring home in the car from a day at a DIY store. Best to let us deliver this to your door.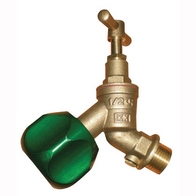 8: Outdoor Tap Lock: When the water charges come in it could be a case that thiefs begin to see water as they have been treating home heating oil for the past number of years. This outdoor tap lock will secure your water supply effectively against theft or vandalism.
9: Shower timer: An inexpensive way to signal to fellow members of the household with a tendancy to spend a prolonged period in the shower that such behaviour shall not be tolerated when we are paying for water by the litre. A variety of models are available from less than 5 Euro upwards.
10: Flush Wiser:  Some toilet cisterns (particularly older cisterns) use 12 litres of water everytime they are flushed. The flush wiser is fitted to the siphon in your toilet cistern meaning that the amount of water used when flushing can be adjusted by simply twisting the flush wiser. Estimated to save up to 36 litres of water in a typical family home.
Water Rate Announcement Related Links
Scroll Through full Range of Water Saving Products