Water Charges and how it affects whom
So another deadline for registering with Irish water has come and gone and it  proved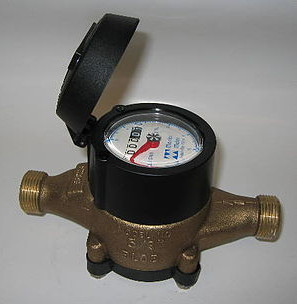 almost impossible to get through to Irish Water on their premium 1850 telephone number for most people.
If you wish to get your 100 Euro Water Conservation grant (to be paid at some unconfirmed date in the future) your time has now passed or maybe it hasn't? It seems like there will be another deadline at some stage in the future.
It is all very confusing in any case as it has been for some time.
It is now about 12 months after the former Minster for Environment, Phil Hogan threatened to turn down water to a trickle if people don't pay. Mr Hogan his  been promoted an elevated position in Europe since then to be replaced by a Labour Minister.
Labour are traditionally the left wing party in Ireland. The party closely linked with SIPTU and other trade unions.
Incredibly under their watch they have amended the water charges bill to ensure that the family with an eight bedroom mansion and a swimming pool in their back yard will pay the same amount of money for water per annum as the family stuffed into a one bedroom apartment and struggling on a daily basis to make ends meet.
There is no incentive whatsoever to conserve water despite quotes from Minister Kelly suggesting otherwise. (more on that below!)
Here is our take on water charges as things stand at present.
Irish Water
Some of their staff might find it tough to adapt to working for a company that are trying to make a profit given their local authority background and they won't be happy that the 19% salary bonus they were meant to get at the outset has now been withdrawn. The initial set up costs of 180 Million Euro is still however unforgivable in many peoples minds.
A spokesperson for the group often compares the set up costs with Thames Water in the UK to compare value for money. This is incredible for many people considering that the set up costs of Thames water was less plus the fact that it serves 15 million people (or 27% the population of the UK if you like)
There has been reports of meters being installed leading to leaks and reports that the meters will only have a lifetime of three years before they need to be replaced which is very concerning if true.
On the plus side Irish Water is an employer and through contractors installing the meters many families have benefited from the jobs it provided. Its a shame though that many of them were subjected to abuse for carrying out the work they were paid to do in an effort to put food on the table and pay their bills. (more on that below also!)
The Government
They were never going to get away with charging €4.88 per 1,000 litres they tried to charge and we were glad through our own analysis to point out what the real cost of water would be for families.
Attempts to reduce the allowance per child through the CER from 35,000 to 21,000 litres post the local and European elections and announcing it during the August bank holiday weekend could also be perceived as a cynical move.
However investing in €539 million installing water meters on the basis that we pay for what we use and then deciding in November that you can use what you want as their will be a cap on what you pay anyway could well be perceived as the biggest backtrack since the abolition of the Electronic voting machines. Why not put the 539 Million into fixing leaks if what we use is insignificant anyway?
It is like trying to convince a bar owner that they fairest way for him or her to run their business is to collect 20 Euro at the door and let people drink whatever they can once they enter.
It was a happy day for the residents with their own private swimming pools. Not that the water charge bill would have a huge impact on their financial well being in any case.
Still Minister Kelly told us in the Dail at 3.15pm on November 19th "We estimate that if metered households can reduce their water consumption by between 10c and 15c per cent, then approximately half of Irish households will be able to 'beat the cap' and have bills lower than the amounts outlined."In fact, some people will be able to get their bills below €100 and when taken with the water conservation grant – they will likely be slightly better off because of the introduction of water charges and meters".
However our analysis on this suggests homes would have to reduce water usage by between 45 and 80% to actually beat the cap.
The Independent TD from Donegal Thomas Pringle even used our figures in a Dail debate on the topic on November 19th.
(See between 2.30 and 3.00 minutes)
The General Public 
Was paying for water really that big an issue with the silent majority? Given that over 1.1 million homes have registered already?
Many probably recognise that getting quality drinking water to your tap does come at a cost and someone has got to pay for to fix the major leakage problems given that successive governments have ignored the problem for years.
People were no doubt frustrated with the water charge on top of the property tax, the household charge, the universial social charge and so on but taking those taxes out of the equation perhaps many though water charges were fair game.
As for the rest I'm sure the majority of the people that were and continue to be against water charges and protest against their introduction are decent folk.
We live in a democracy and people are entitled to their opinion and to protest peacefully.
However those that don't agree but can not live with the rules please
1: Don't abuse the installers that are trying to feed their families.
2: Don't stuff cameras in the faces of our gardai and try to provoke violence
3: Don't abuse our democratically elected president (I voted for someone else by the way!)
4: Don't assume that your opinion is the opinion of the majority.
About Us 
We have been selling water saving products for 5 years in anticipation of the introduction of water charges and not exactly setting the world alight with our efforts.
Sept 30th 2014 was our busiest day ever for online sales as Oct 1st was initially meant to be the first day that we would be paying for water.
Sale of water saving products continued briskly for a number of months and that trend continued throughout October and into November.
But then Nov 19th happened. Minister Kelly announced the decision to cap the maximum on what people will pay has meant they most people don't really seem to care about conserving water anymore as it won't have any negative financial implications on them.
If people thought that what Minister Kelly said about beating the cap by using 10 to 15% less water was true I'm sure they would be investing in water saving devices but the truth is most people do not believe this.
Despite the negative impact on our business we will survive and get on with our lives without subjecting anyone to unnecessary abuse although I expect to receive quite a bit of abuse as a result of some of what I say above but I am well about to defend myself.
Colm Griffin
Purchase.ie