5 Gift Ideas for Valentines 2015
Below we look at five novel gift ideas for Valentines Day 2015.
If based outside Ireland it is probably too late to get these from us by Saturday but if you are in Ireland and order any of the below from us before 3pm on Thursday Feb 12th we should have them to you for Friday the 13th. (as long as something terrible doesn't happen).
You can always call us on 066 71 36486 to be doubly sure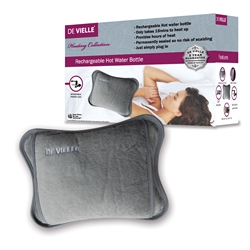 1: Electric Hot Water Bottle – Available in rose pink or grey this will ensure that your loved one is warm and cosy without the risk scalding their hands on a boiling kettle. Price €24.95
2: Vektra Eco Kettle – This flask style kettle only needs to be boiled once every four hours. Large 1.7 litre capacity and available in 5 colours. Price €94.95
Disclaimer: We are putting this forward as a gift for either the men or the women and not at all suggesting that one or the other should have to make the tea. haha!
3: Out for Coffee Travel Mug – Designed to ensure you and your partner can spend a little while longer in bed and the morning coffee can be had on the go. Available in four colours. Price €14.95
4: Out for Lunch Food Flask – Encourage  your loved one to eat healthy nutritious meals with this great 480ml food flask which includes a handy foldout spoon under the lid. Price €19.95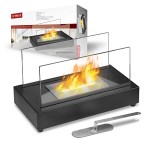 5: Real Flame Bio Ethanol Fire -Perfect backdrop for a romantic Valentines day home cooked meal. Table top design and burns for nearly two hours before you need to refuel. At that stage all going well you should probably be moving to another room anyway! Price €74.95