Solar Powered Mains Free Lighting Kits

A winner of the ETN Beta Innovation Award these mains free solar kits will provide up to six hours a night lighting without adding a single cent to your energy bill and allow you to charge up your mobile phone or power any small electrical appliance remotely.
Know as the Hubi Work kits they are ideal for providing quality lighting for remote buildings without mains power connection.
Perfect for garages, garden sheds, large sheds, stables, workshops, barns, summer houses the Solar Hub is a complete lighting and power kit in a box!
Solar Hub Box
Using a high efficiency Solar panel, an advanced lithium battery hub and a choice of super bright led Strips or bulbs the SolarHub kits are tailored to illuminate either 16 sq meter buildings (Hubi Work 16) or larger 64 sq meter buildings or stable blocks (Hubi Work 64)
Unlike other off grid lighting kits the added bonus of the Solar Hub is that you can also use it power up a charge on your mobile phone or to use other small appliances through the USB output ports on the Hub power box.
Installing your SolarHub kit is a simple and complete safe DIY process for anyone as it is completely designed as a plug and play product
The complete system takes no longer than a few minutes to setup and install with no special wiring knowledge or tools needed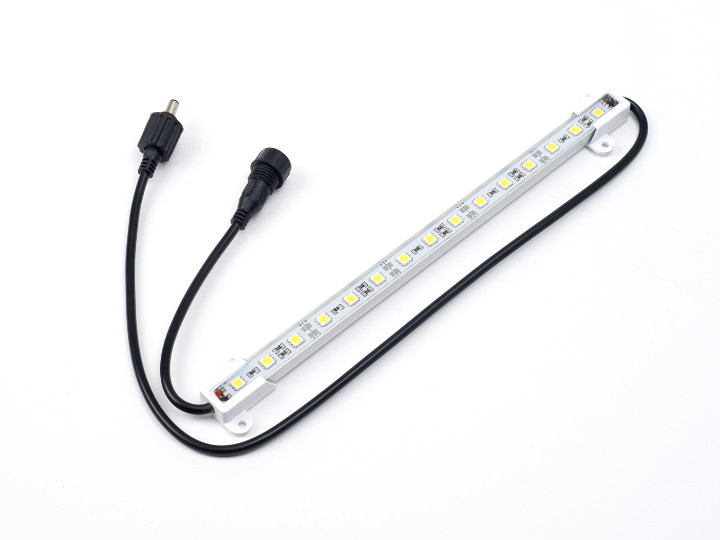 See Solar Hub Demonstration Video
Solar Hub Kit Technical Details and Kit Options
The Solar Hubs solar panel will collect enough energy during the course of the day (even in Ireland) to power its bulb for between 2 and 6 hours every day of the year depending on the season and the output wattage of the bulbs you use.
Each Solar Hub system is fully expandable so if you require more light you simply add an expansion pack.
Solar Hubs main battery unit has a 2 year warranty and the included solar panel has a 10 year warranty so will easily pay back its investment many times over.
Hubi Work 16 Kit Includes
1 x 2k hub
1 x 5w solar panel and connection cable (expandable)
1 x solar panel wall bracket and fixings
1 x 300 lumen LED strip (expandable)
1 x 5m cable (from hub to LED Strip)
1 x instruction sheet
Two year warranty
Solar Hub 64 Kit Includes
1 x 10k hub
1 x 10w solar panel and connection cable (expandable)
1 x solar wall bracket and fixings
4 x 300 lumen LED light strip (expandable)
1 x 5 m cable (from hub to LED strip)
3 x 2.5m linking cable to go between each LED
1 x instruction sheet
Two year warranty
Solar Hub 16 Expansion Kit
Supplied with a 5watt crystalline solar panel, roof / wall fixing kit, 12volt energy saving LED bulb and all the cables needed
Solar Hub 64 Expansion Kit
Supplied with a 10watt crystalline solar panel, roof / wall fixing kit, 2 x 12volt energy saving LED bulb and all the cables needed