Eight Reasons to Pay Irish Water As Little as Possible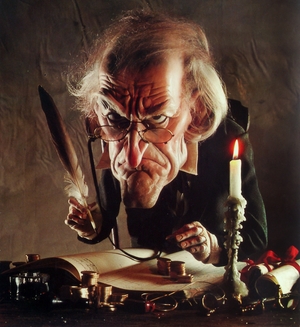 When the RTE show Reeling in the Years gets around to editing 2014 as a year Irish water and the implementation of water charges is likely to feature strongly in the show.  This is largely due to the fact that week on week and month on month the new body and the Irish government continually seem to end up in hot water on the subject.
Below we offer our top eight reasons to pay Irish water as little as possible. Conserving water will ensure you achieve this task. We are sure our readers have plenty of more reasons so please use the comment box at the bottom of post to leave your feedback.
1: You will pay €4.88 per thousand litres of water when water charges are implemented fully unless you have a septic tank or a private well in which case you will pay €2.44 per thousand litres. This is more than we we were lead to believe before the local elections last May.
2: Before the local elections we were informed that there would be a 38,000 litre allowance per child per home. When the finalised pricing was announced in September this figure was reduced to 21,000 litres.
3: Many of the senior managers of Irish water have moved across from local authorities and other semi-state bodies. The cynic might conclude that it is a cosy semi-retirement pension for the boys! Of the 350 staff on Irish Water books in January of this year 59 previously worked with Bord Gais and 107 worked with local authorities.
4: As of January 2014 Irish water had 29 staff members on a salary of over €100,000. (Nice money for people involved in a start-up operation!)
5: Irish water staff that are deemed to have achieved goals in workplace are in line for a 19% annual salary bonus. Staff deemed to "need improvement" can still take away an annual bonus in the region of €9,000 euro.
6: Households with suspected water leaks could be facing a minimum call-out charge of €188 from Irish Water.
7: Irish water are asking you for a lot of personal information including social security information (pps numbers). According to news reports they have been guilty of data breaches after sending bank details relating to a number of individuals to the wrong people. It emerged yesterday that the bank account details of one Dublin based tenant were sent to his landlords premises.
8 The Set up costs of Irish water was 180 million euro. Strangely spokespeople for Irish Water often use the set up costs of Thames Water to compare what good value the Irish tax payer is getting. The set up cost of Thames Water was less than that of Irish water. Thames water has 15 million customers and serve over 27% of the UK population. Irish water serves 5 million people.
8 Reasons to Pay Irish Water as little as possible related links
The real cost of household water charges (not what Irish Water and Fine Gael want you to believe)
Tips on saving €500 on water charges every year
Find out how to get your free shower timer with your October order
View Ireland's most comprehensive range of water saving products