E27 LED Biobulb
These standard screw in LED Biobulbs from Ecozone are available in either daylight or ambient colours.
The whiter than white daylight bulbs project a natural type of light great for knitting, sewing, reading or writing.
The ambient light projects a warm gentle glow ideal for household chores and a provide a great cosy setting.
These LED screw in lights provide a lighting output similar to that of a standard 100 Watt bulb whilst only using 14 Watts of energy (an energy saving of 86%)
Flicker free and non-dimmable these LED bulbs will emit light for up to 25,000 hours before they need to be replaced.
These emit lumens of up to 1500 and have a colour rendering index of 80.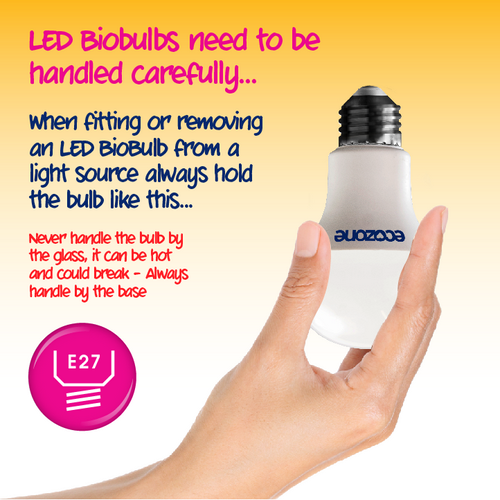 Related Products