Eco Clothes Pegs
These eco clothes pegs from Ecoforce are made from recycled plastic and are 100% metal and timber free.
Strong, durable and designed with a grip to sustain hurricane force winds these recycled clothes pegs have more grip than your standard clothes peg.
Each pack contains 24 pegs, the one piece pegs have no metal part (springs) eliminating any injury risks and as they are made from plastic rather than wood the clothes will not stain.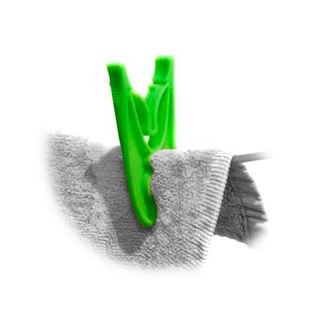 Tumble Dryers are one of the heaviest energy users of all electrical appliances in your home so hanging clothes out as much as possible is one of the best ways to keep your energy bills to a minimum.
The Ecoforce pegs are made from 93% recycled plastic from a mixture of pre and post consumer waste. This saves oil, energy and product miles used during the manufacturing process.