Solar Kettle 
The Solar Kettle can be used anytime and anywhere there is sunlight and allows you to boil water without any energy costs. With its portable and robust design the Solar Kettle is ideal for camping, mountaineering, picnics or at sea.
Its combination of reflector wings and thermal technology allows for unrivalled heat retention.
How the Solar Kettle Works?
A thermal vacuum tube designed from heat resistant borosilicate glass is located at the centre of the solar kettle.
The thermal tubing absorbs the sunlight and converts it into heat.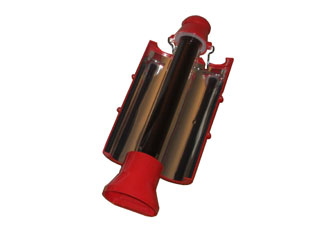 The outer tube is transparent which means it allows light to pass through with minimal reflection.
The inner tube has a special selective coating for solar radiation absorption. The space between the inner and outer tube is evacuated which minimises heat loss. Highly efficient insulation properties are used which means that the outer tube is cool to touch and easy to handle even when the water inside is boiling.
The Kettle has fold out reflectors to maximise how much solar energy can be collected. After use you can fold the reflectors away and the kettle looks like a thermal flask.
When using the Solar Kettle it is best to place it in direct sunlight facing south in an unshaded area. It comes with an in-built metal stand which allows it to be located on any flat surface.
Watch Video on the Solar Kettle
Fill to the top with water before letting it to boil.
How long does it take the Solar Kettle to boil water?
On a sunny day it will take 0-1 hours to get hot water (60-80 degree celcius) and 1-2 hours to get boiling water (100 degree celcius)
Solar Kettle Specifications
Weight 1.2 Kg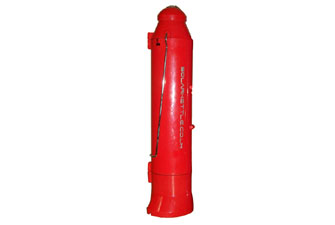 Length 460MM
Capacity 500ml (about three cups)
Does the Solar Kettle Work All Year Round
On a sunny day the solar kettle will provide you with boiling water (100 degree celcius). If the weather is not good (cloudy) the water will get hot (about 60 to 80 degree celicu) but not boiling hot. In the winter time the solar kettle can be used to store hot water or other hot beverages. It will stay hot for longer  than when you use a conventional Thermal flask as it is constantly gathering any available solar radiation.
Solar Kettle Guarantee
The Solar Kettle comes with a 24 month manufacturing defects guarantee. The vacuum tube should last for up to 25 years if treated well. The tubes are durable and the borosilicate glass is toughened to make it strong. The reflectors provide protection during transit. Like a thermal flask however it is important to handle with care and not drop it and accidently break the glass tube.
Related Products